30 January 2020
8 Eyelash Serums That Really Work
Many different eyelash-enhancing serums can strengthen your eyelashes and help them grow longer and thicker naturally. These products' effectiveness has improved drastically over the last few years, leading to a massive surge in popularity.
Thick and full lashes can make your eyes look bigger and more beautiful, but unfortunately, many of us are born with eyelashes that could use a little help.
For those who need a boost in the lash department, we have found the most popular and highest quality eye growth enhancers that will improve your natural lashes' length and density.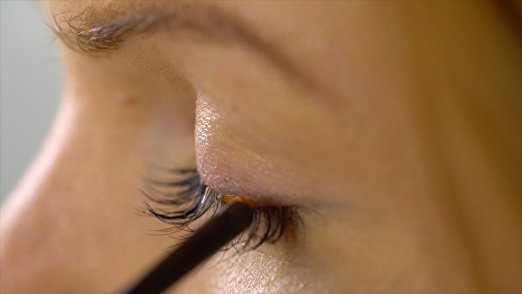 The following are some of the most popular and best quality eyelash serum brands available:
What to Look for in an Eyelash Serum
Ingredients
The ingredients with the best science behind them are prescription-only (i.e., Latisse), although lots of consumers can get good results out of the natural-based serums. Natural ingredients won't work as quickly as prescription-based, but there are generally fewer side effects.
Applicator 
Look for products that come with an applicator brush that are small and pointy (similar to a liquid eyeliner type applicator), not a mascara-style brush.  The brushes that let you apply the serum to the lash line give much more noticeable results since the product can get deeper into the skin.
Size

The pricing and sizing of some of the bottles can be a bit misleading. Check reviews to see how long the product you are considering buying will last.
Common Questions
Can I use eyelash serums if I wear contacts?
Most products are safe to use if you wear contact lens, although read all instructions before using.
Do you put it on your skin (eyelid) or the lashes?
The most effective lash serums work best when applied to the lash line. Some products come with a mascara-like brush, making it difficult for the liquid to penetrate the skin.
How often do you have to use it?
For most products, you only need to apply them once a day, usually at night, onto clean skin. You leave it on and not wash it off. After using it once a day for 4 to 12 weeks, you should start to see longer and thicker lashes emerge.
What are the serums that contain the chemical that can cause eye color to change/darken?
The ingredient is call bimatoprost; it is a type of chemical known as a prostaglandin. It is in prescription-only Latisse.
Do lash serums give you permanent results?
To maintain the results, you will have to keep using the serum, but after you have reached your ideal growth, you should reduce the number of days per week that you need to use the product.
Are Lash-Enhancing Serums Safe?
Generally, most eyelash serums are considered safe. You need to be careful because many of the products sold are not FDA approved, so you need to read and follow all instructions on any of the products that you are using. If you experience any change in your vision or discomfort using a serum, you should discontinue use immediately.  Most serums cause a slight redness when first applied; this should go away after a couple of days.
If you are considering getting a prescription for Latisse, some of the potential side effects include iris pigmentation, lid pigmentation, and hair growth outside of the treatment area.
Side Effects
Since you are dealing with an area close to your eyes, it is essential before using any product to look into possible side effects. If you are using a product that contains prostaglandin, there are rare but severe side effects that could occur, including iris pigmentation, lid pigmentation, hair growth outside of the treatment.
Before using a new eyelash enhancer, you should perform a patch test on the skin of your arm to ensure that you won't have an allergic reaction or other adverse reactions.
Other possible side effects from using over-the-counter eyelash enhancers include red or itchy eyes.
How to use
Eyelash serums couldn't be easier to use. When you first receive the product, do a patch test to ensure you don't react to the formula. Once you have determined that the enhancer is safe for you to use, make sure your lid is clean and free of oil. Using the lash applicator, apply the serum to your lash line and leave it.
Try to avoid dipping the brush back into the product for each eye (dip once for both eyes). It is usually done at night to ensure that the formula has time to penetrate your skin and begin to activate your lashes. Try not to rub after applying the serum.
Some people start to see results within a few weeks, while most will have to wait two to three months before noticing a significant change.
The Bottom Line
There are many eyelash enhancers available, so finding one that will work effectively and quickly to give you longer and thicker lashes can be difficult. The above list is an excellent place to start your search; whatever product you choose, make sure you do your research, check for any possible side effects, and do a patch test before fully applying the serum to your lash line.
When you begin to use a lash serum, you will need to consistent and patient since most products require a good 2 or 3 months to start to show results. Once you have found a product that works for you, you will need to continue use to maintain the results.