25 January 2020
The Best Men's Compression Shirts and Slimming Undershirts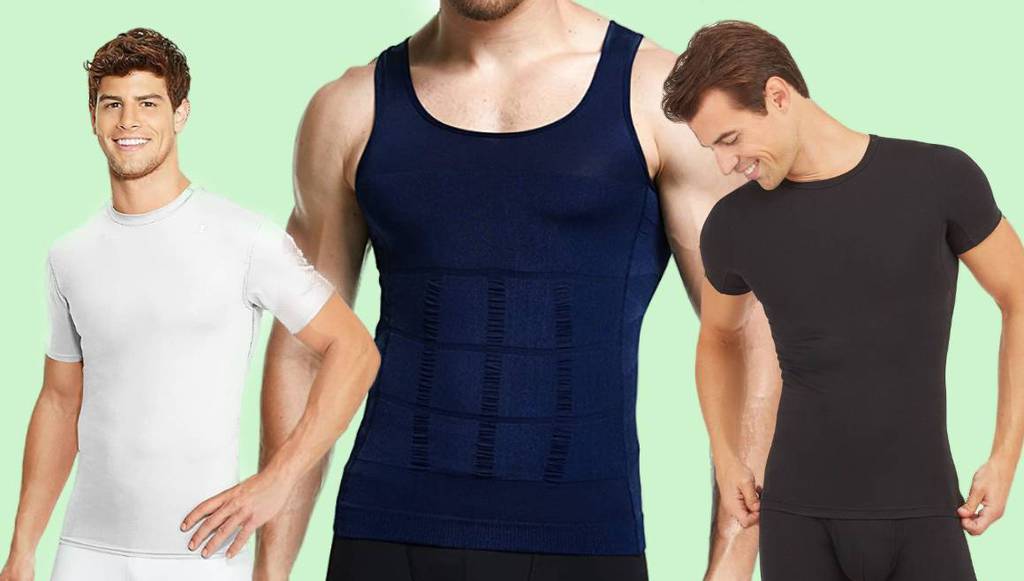 For men interested in men's shapewear or body shapers to improve the look of their waist or chest, a compression shirt or tank is an easy way to get a slimmer, more smooth look. Compression shirts also have the added benefit of holding your core in place when you are working out, and they can even improve your posture. These t-shirts work well to keep in the belly, chest, and love handles without making you feel constrained.
Compression shirts have been a staple of gym wear for years due to the wicking properties of the fabric, the improved circulation that occurs when wearing, and the support they provide your muscles.
Whether your issues are with gynecomastia, wanting a slimmer look, or wanting extra support when you are working out, we have found the best slimming compression shirts and undershirts for men.
What to Watch For with Compression Shirts:
When shopping for compression shirts, there are a few things that you should keep in mind:
Compression shirts are tight and constricting. Most of the time, the fit is going to be skin-tight. Wearing a skin-tight skirt is different than a loose cotton tee, so you need to be able to handle the feel of it being tight. Some shirts will be more comfortable than others, so you may have to shop around until you find the right level of comfort and tightness for you.
Look for styles that are breathable and not too hot. Some cheaper shirts may have fabrics that don't breathe as well as their more expensive competitors. Getting a style with a breathable fabric will go a long way toward how comfortable you find the garment.
Riding up Undershirts can be a real pain if they ride up at the waist or on the arms. If you have trouble with styles riding up at the waist, look for longer shirts that you tuck in, which will give you a bit of extra material to stop it from riding up. If you have trouble with sleeves riding up, you may want to consider a tank option overall, though; these compression shirts should ride up much less than the traditional cotton undershirts.
They take some getting used to. It takes a little bit of time to get used to compression shirts because for them to work, they need to be tight. If you aren't used to a tight fit, you must ride it out for a while, and you will eventually start to get used to the feel.
Getting them on and off.  If this is your first time trying out compression shirts, you may be shocked at how difficult they are to get on and off. The control these shirts provide makes it hard to get into,  especially if you go for a smaller size. Once on, they will stretch out a little bit but do not. Whatever you do, do not try to put it on right after a shower.
Posture and back support. If you are looking for men's shapewear to trim the look of your torso, a nice side effect is that it improves your posture and will provide lower-back support.
If you have a big event you need to look good for, or you have gained a little weight and want a bit of a confidence boost, a compression shirt or tank is an easy way to trim a few inches and to smooth out your look. They are also great to wear to work out or during other physical activities to lessen muscle strain.