25 August 2020
The Best Uniform Pants for Girls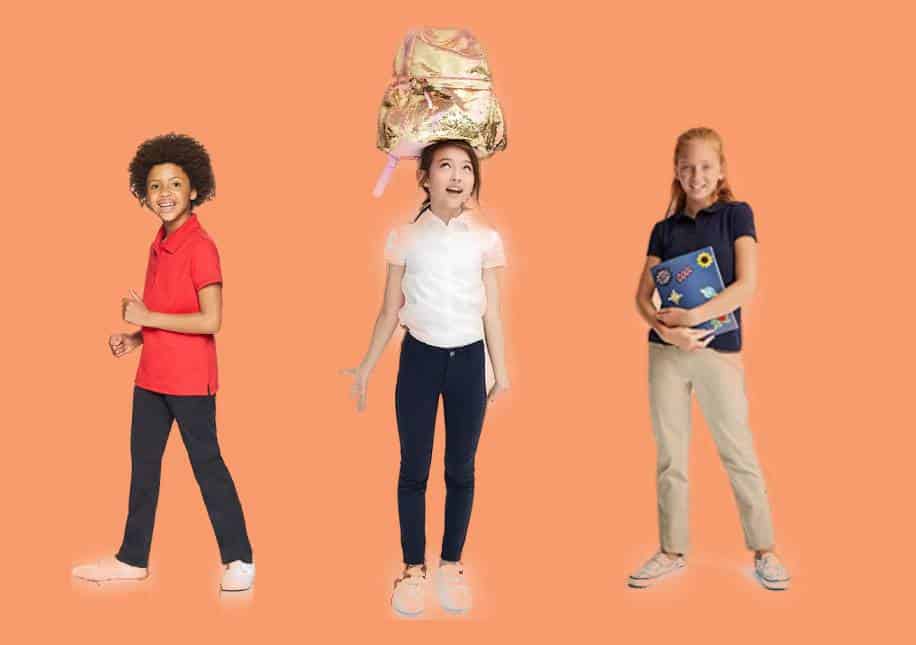 Finding the right pair of girls' uniform pants that reflect your child's style and that also is comfortable can be challenging for some parents.
Whether you're looking for the best styles for school or dress pants suitable for concerts or fancier occasions, here are the best options to consider—no matter size, body type, or budget.
Perhaps surprisingly, some uniform designs don't have to be unfashionable or uncomfortable; we have found fits like skinny, bootcut, and straight that she will love and parents will love because they are designed to last and are affordable.
To keep your child looking their best throughout the school year, read on for the seven most wearable and versatile uniform pants for your girl that can help make getting dressed for the school year so much easier.
What You Need to Know:
Length- Traditional school pants often come with an extra-long length and will need to be hemmed, which adds an extra cost. Some of the styles from Old Navy, Children's Place, or Gap are regular pant lengths and won't have to be hemmed depending on the height of your child.
Fit– Luckily, these days, you can find uniform-colored pants that have different fits, including slim and skinny, and bootcut, along with a traditional straight leg. You will have to check with your school's dress code if there are any restrictions on the fit.
Fabric– Cotton tends to have a softer, more comfortable feel to it but isn't as durable as polyester blended fabrics. Polyester blends are also usually able to resist staining better and tend to get less wrinkled.
Stain Resistant– A fabric that has a stain-resistant wash or a stain-resistant fabric is a great feature to extend the life of the clothes. However, the material may be treated with a chemical that isn't great for health or for kids who have sensitive skin.