18 June 2018
Eleven of the Most Comfortable Underwire Bras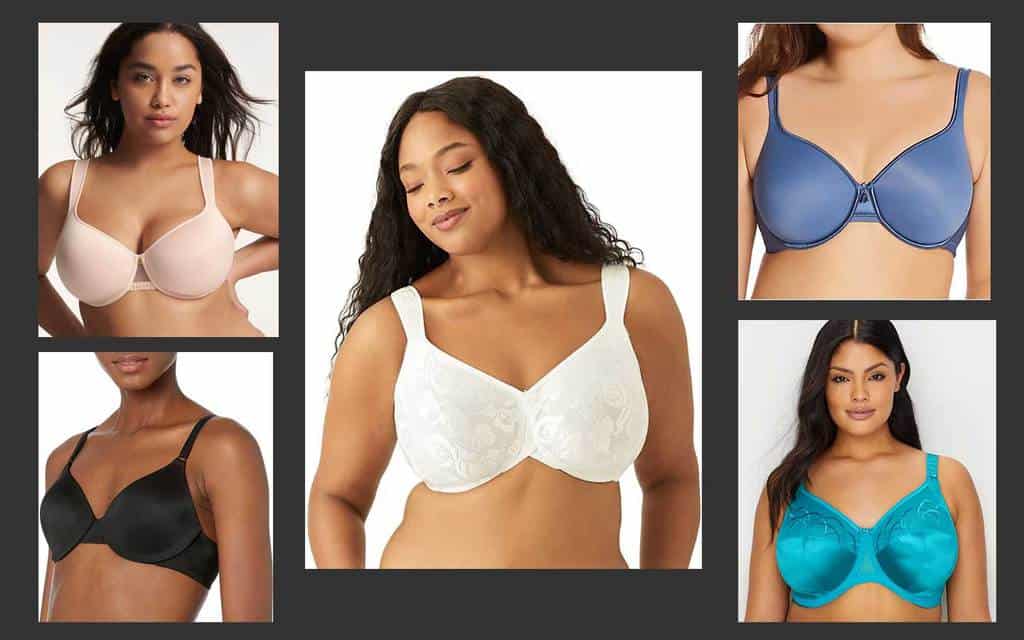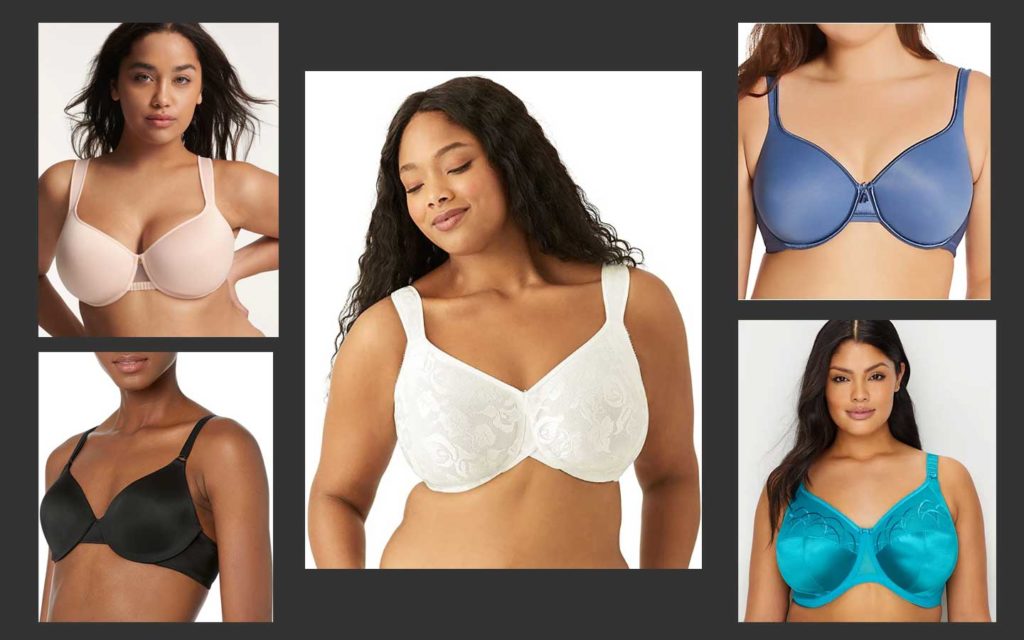 Underwire bras are by far the most popular and best-selling type of bra on the market. Women love them because they give you the best support, lift, and they help give your breasts an excellent shape.
Unfortunately, underwire styles aren't generally known for being comfortable, especially for women who wear larger cup sizes. An uncomfortable style is often the result of poor fit, but other issues like straps, design, and fabric can also lead to discomfort.
To help you find the best options that will feel amazing to wear, will look good, and will last a long time, we have rounded up 11 of the most popular underwire bras on the market that are known for their comfort, quality, and price.
Benefits
Underwire bras are wildly popular. The reason for this is that they give you better support, lift, and shape compared to most wire-free cups. Although still called underwire, the rigid material sewn into the underside of the cup can be made of wire, plastic, or resin.
Women with larger breasts that need more support often turn to underwire to help avoid the discomfort that can occur when your bra isn't providing the amount of support that you need.
Problems to watch out for with Underwire
Lack of comfort is the main problem that you will encounter when wearing underwire options. If your bra is uncomfortable, it probably means that it doesn't fit properly. When you are selecting a product, you will want to avoid anything that is going to dig into your skin, which is a common occurrence with ill-fitting underwire bras.
Sometimes over the life of the bra, the wire may gradually begin to dig into your skin or become bent, even if fitted properly. If this happens, the product will need to be replaced.
If the bra is poorly made, you may have problems with the underwire popping out. It shouldn't happen, but if it does and you have some basic sewing skills, you can sew up the area that the wire is showing.
You should not wear an underwire bra if you are lactating or breastfeeding, as the pressure from the underwire could potentially lead to clogged milk ducts.
What to Consider Before Buying
Fit– The most important thing to get right when buying any bra is the fit.   If you get the right fit, it will be much more comfortable. If you are trying on bras, you will want to make sure that your breasts fill the cup, gives you some lift, and the straps feel comfortable. The band should lay flat against your breastbone without squishing your breasts. The band should also be comfortable, the underwire should not dig in, and there should be no bulges under your arms or at the back.
Sizing– Another obstacle in getting the right fit is sizing. Unfortunately, sizing isn't as straightforward as it should be. Some bras are US size, some UK size, and some European. There is even a significant variation within the different US company brand sizing. Because of this, the first thing you need to clarify is what country's sizing the brand is using and compare it to sizing charts that are available. You should also check reviews to see if the fit is as expected.
Padding– Unless you are looking for a push-up style, you will probably only want enough padding (light to medium) so that you don't show through.
Straps– Most underwire bras have adjustable stretch straps, if you are larger chested, you will want to look for styles with thicker straps, so you get more support. You should also look for styles that have straps that are easy to adjust, for some that may mean you want straps that you can change in the front.
How will the bra look through thin tops– This is one of the most pressing concerns when buying a bra. You will want a comfortable, lightweight, and slightly padded style. To not poke through, it may require that you buy a cup with a light foam or padding.
Hooks -Underwire bras generally have adjustable hook and eye back closures. There are usually between two and four rows of hooks. The number of rows of hooks goes up depending on the size of the bra.
Last Word
We have barely scraped the surface on the kinds of underwire bras that are available. There are so many options to choose from that use the latest fabric technology that will not only keep you comfy but also looking great as well. The products that are listed above are some of the best quality for the money, the most popular and most comfortable bras that you can buy. Just make sure you get the right fit.