7 February 2020
The Best Light Therapy for Acne At-home Devices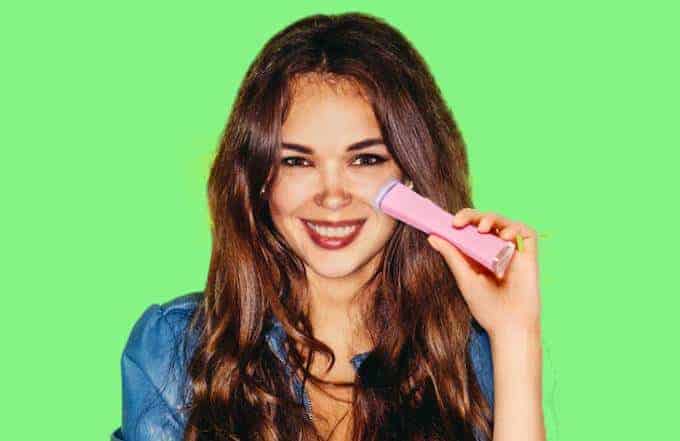 Blue light therapy devices for use at home have been clinically and scientifically proven for the treatment of mild to moderate inflammatory acne. They are rapidly becoming a must-have gadget for many individuals.
These relatively inexpensive, easy-to-use machines offer similar technology to what is used by dermatologists.  The cost for these types of devices ranges in price from around $30 to $600, so compared to professional treatments, you might consider them a bargain.
In this buying guide, you will find:
Reviews and recommendations
How blue light therapy works
Common questions about using at-home devices
Features to look for
Comparison of the Best Selling Products
What is Blue Light Therapy and how does it work?
Blue light therapy is a form of LED treatment that individuals can use at home to help acne-causing bacteria. Some of the devices that you can buy for at-home use are just as effective as the therapy you can get at a dermatologist's office.
Acne breakouts occur when the sebaceous glands produce excess sebum (oil). Then the P. acnes bacteria feed on the sebum and multiply, causing pores to clog and trap the P. acnes bacteria. White blood cells move in to fight off the invading bacteria, which end up creating pimples. The way that home-based systems work is that a blue LED kills the acne-causing P. acnes bacteria, which clears existing blemishes and helps to prevent future outbreaks.
Common Questions
What type of acne does it work on? Does it help with scars?
At-home LED blue light products are intended to work on mild to moderate acne, and will not work on severe or cystic/nodular acne. Light-based treatments are useful if the acne is bacterial-based, not hormonal-based acne. Some devices contain both red and blue options. The blue option kills acne-causing bacteria and peaks around 420nm, which is ideal for acne treatment. The red option is used to speed the healing of scars and reduce inflammation. The red light wavelength is between 630nm and 660nm, both of which have been proven to speed healing and reduce inflammation.
How often do you do the treatments?
It is usually administered with at-home devices once or twice a day, depending on the product.
How long do you need to use the device for each session?
Each product has slightly different treatment times. They range from 3 minutes per area for a handheld device, to 20 minutes if you are using the mask or three-panel design.
What is the frequency of the light?
The frequency of the blue LEDs is usually around 414-420nm. If the unit uses a red LED as well, it is generally in the range of 630-660nm.
Can the LEDs used damage your eyes /do you need to wear eye protection?
These devices do not pose a risk of damage to the eyes when used as directed although many users prefer to use protective safety glasses as a precaution, as the concentration of light may in some cases damage the retina.
Will you need to replace the head of the device?
Some devices have replaceable heads that may be useful if you are sharing it between family members to help keep things sanitary. If it is only one user using the head, most devices won't need to be replaced too often. Before buying, check whether it uses a replaceable head, and the number of hours it should last before having to be replaced.
Is there any UV danger when using a Blue LED?
No. The Blue LED to fight acne bacteria does not use UV light. They tend to use 414nm blue LED light, which is not a UV wavelength.
When can you expect to see results?
These products are clinically proven to clear acne. However full clearance of breakout areas varies from person to person. In most cases, you can expect to see a difference after two weeks of use.
Are they safe to use on all skin types?
Blue LED technology has been clinically proven to be used safely, without side effects, on all skin types.
What age can you use these devices?
They should not be used unsupervised by anyone under the age of 14.
Can it damage or darken your skin?
Under normal operating circumstances, the temperature remains at a comfortable level and will not damage or darken your skin.  Be sure to read and follow all accompanying instructions.
Standard Features:
Generally, there aren't a lot of different features on Blue LED Therapy products. The difference in the price of various models stems from the size of the treatment area, and whether you are looking for a unit with different types of lights. You also pay a bit more if you buy from companies that have more robust return and warranty policies.
Treatment Head/Area – One of the essential features to look at is the size of the treatment head. The smaller the head, the longer you are going to have to spend doing the treatments. If you are only treating a small area, it won't be a bit issue, but if you are treating a large area or different parts of your body, the time can add up, and some users find that they cannot find the time twice a day to do the treatments. Large, powerful treatment heads treat large areas of your face and body in the shortest amount of time.
Corded or Rechargeable battery– Some products are corded while users use a rechargeable battery. There are pros and cons to each type.  If you prefer a battery-powered design, make sure you consider how much run time a battery will get from a full charge. Also, if you would like freedom of movement while doing the treatments, you may want to consider a device that has a rechargeable battery,  or at the very least a long ac adapter cord.
Timer with an automatic shutdown option – This feature will prevent you from accidentally applying the treatment for too long and causing overheating of the skin and wasted time.
Interchangeable lights – Some of these products come as blue light only, while others are blue and red LEDs, and others have multiple different options you can use interchangeably. Usually, green lights are for hyperpigmentation, red for anti-aging/skin healing, and blue is for acne.  So if you have various skin ailments that you would like to treat, you will want to look at a device with interchangeable lights.
Design
There are three different types of design styles you can get if you are looking for an at-home device.
Hand Held-Is the most common design. They are small, convenient for travel; many have interchangeable heads for different treatments. Easy to use over the entire body, and you can use them for areas that are difficult to reach. Handheld devices require a person to hold the device directly on several areas of his/her face.
Mask-The mask style is just a mask that you place over your entire face when doing the treatment
Tabletop Machines– A Foldable Three Panel table design does a treatment on the whole face and neck. They usually require about 10-15 minutes of treatment, with the user sitting very close to the device. They often come with multiple changeable light wavelength settings (Red, Blue, Yellow, Green, etc.). The main disadvantage of this style is that you aren't able to perform other activities while doing the treatment since you have to be fully facing the machine.
Cost
At first glance, these systems are pretty expensive, ranging in price from $200 to $600, or $30 for a one-month treatment mask. However, if you consider the cost of light therapy procedures for acne if you go to a clinic or a medical spa can range in price from $75 to $300 per session, with a full treatment cycle coming in at $450 to $2,400 total depending on the expense and number of treatments, the at-home device are well worth considering.t
Issues to be aware of when using at-home devices
At-home light therapy machines have no known side effects, other than the possibility of slight irritation or redness for an individual with very sensitive skin. If you have sensitive skin, you should do a light sensitivity test as recommended in most of these product user manuals.
These devices will only work on users with mild to moderate inflammatory acne; they will not work on cystic acne, blackheads, or whiteheads (milia).
Should you get one?
If you have mild to moderate acne and would like some other non-chemical treatment options, blue light therapy is well worth a try. They aren't practical for everyone, but if you have the right kind of acne (not severe nodular acne, severe cystic acne, or comedonal acne,) it is worth a try since it is non-invasive, and much more convenient than going to a professional a few times a week.
You also need to make sure you have the time to use the product correctly as directed if you are unable to commit to treatment every day (depending on the device you are considering) it probably isn't worth investing in one of these machines.