24 August 2020
The Best Uniform Pants for Boys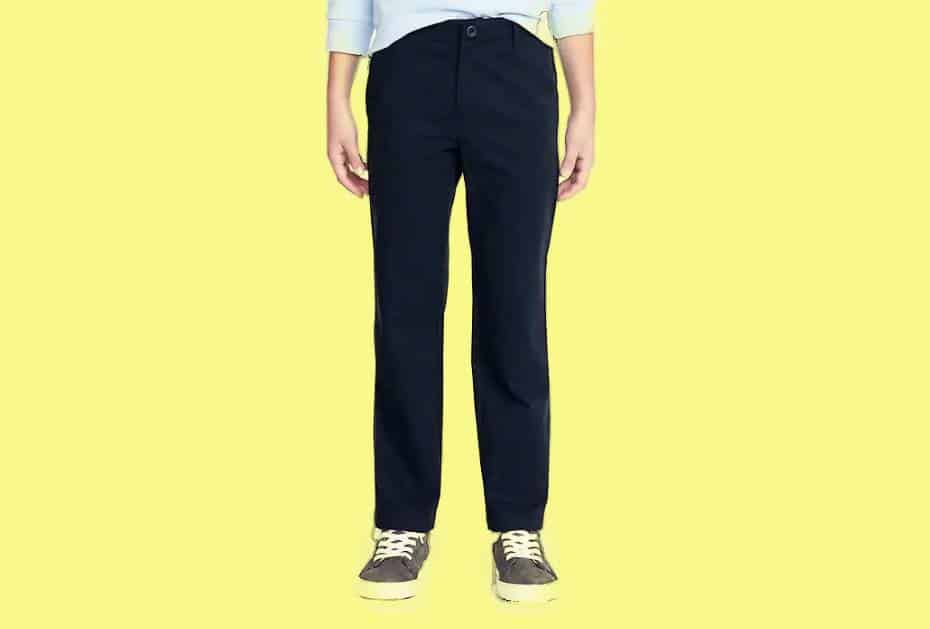 The best uniform pants for boys should not only fit well but look great. Finding a uniform design that works best for your child can be a bit more challenging than finding a regular pair of pants.
Since bodies come in many different shapes and sizes, finding that perfect design that your boy will want to wear every day isn't the most straightforward task. To further complicate it, material, length, waist sizing, all play into what makes that perfect style for wearing during a long school day.
Luckily most styles these days are made from a comfortable stretch fabric, come in an extensive range of fits that don't restrict, and usually have adjustable elasticized waistbands. Since kids have to wear their uniform pants every single day, they must have a pair that are easy to wear and comfortable.
So, whether selecting the best school options for a little boy or a higher schooler, below, you will find the nine best and most comfortable boys' uniform pants that are worth your money.
What You Need to Know:
Hem– Many uniform pants come with an extra-long hem and need to be altered. If you find pant sizing at places like Gap or Children's Place generally works for your child, and you don't want to have the extra cost of having clothes hemmed (if you aren't in a position to hem them yourself), you may want to consider those styles before the traditional school retailers like French Toast or Lands' End.
Colors- Most retailers stock most of the standard colors that you will be looking for. If you are having trouble finding a particular color and size, Children's Place usually has a good stock throughout the year, and French Toast is also always reliable, although you may have to order directly from their website rather than Amazon.
Fit– Depending on how strict the dress code you are buying for is, there is quite a wide variety of fits that you can find in uniform designs. Since the general style of pants over the last few years has been a slim or skinny fit, it isn't surprising that kids aren't super keen on the classic baggy fits that are the more traditional school look. Gap and Old Navy have some great slimmer fit options, and even French Toast and Lands' End have updated some of their styles to make the legs less wide.
Fabric- School pants pretty much either come in a cotton-polyester blend or a high cotton blend with a small amount of fabric, like spandex, to give them a bit of stretch. Poly blends are the most durable but can be quite thick and less breathable than cotton options. Cotton does tend to wear out at the knees if the kids are on the floor a lot, as younger kids can be. If your child is sensitive to fabrics, cotton will be the softer, more comfy option.
Stain Resistant– Some of the different retailers have stain-resistant fabric that can help make the pants a bit easier to clean.