11 February 2020
10 of the Best Sun Protection Hats for Women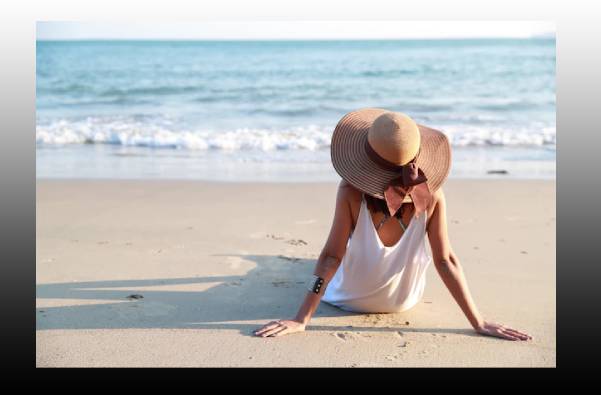 It can sometimes be challenging to find a quality women's sun hat to protect your face and neck, which also looks good and is fashionable.
The most popular styles come in everything from beautiful fedoras to floppy, wide-brimmed designs in a rainbow of color options. So not only will you look amazing, but it is easy to get the best protection with UPF-rated options in lightweight, breathable fabrics.
Whether you need a design for hiking, a beach style, or something packable for travel, we have got you covered (up) with a list of some of the best women's sun hats to protect your skin from UV rays and damage.
Read more: 12 of the Top Men's Sun Protection Hats
What to Look for:
Sizing
When buying a hat, you must measure your head circumference,  especially if you are ordering online. A rough sizing guide is if your head circumference is 20″ – 21″, it will be a medium size,  21″ – 23″ will be a large size, and 23″ – 25″ will be extra-large.
To measure your head, use a measuring tape, a piece of string, or dental floss and place it around the crown of your head above the eyebrows and ears (the largest part of your head). Try not to hold it too tight or too loose. Then check the measurement or measure the length of the string. Most brands will say the circumference in the description of the product. Some models have adjustable sizing using an inner adjustable head strap you tighten or loosen depending on your preference.
If your measurement comes up between sizes, go for the larger size, and look for a style with an adjustable sizing strap.
Brim Size
For proper sun protection, you will want to look for styles with a brim with a minimum of 2.5 inches, but a 3-inch rim is an excellent place to start. You can get much larger brims that go into 4.5 inches or more, but there are some downsides to getting a style with a huge rim.
While they will give you excellent protection, they can be distracting and make it challenging to see. You will also want to consider the angle of the brim. Brims angled downwards will give you more protection than those straight out from the crown.
Rated
If you are looking to protect your skin from the sun, you should make sure you know how much protection you are getting. It is a good idea to get a design with a UPF (Ultraviolet Protection Factor) rating of at least 50+.
The UPF rating measures how much UV radiation is going through the fabric. A fabric with a UV radiation of 50+ should block at least 98% of the harmful UVA and UVB rays. FYI not all of the styles we listed above have been measured for their UPF rating.
Packable
Most people are going to be wearing their hats while they are traveling, so it's a good idea to look for products that will retain their shape when they are packed in a suitcase.
Hats will normally get a bit wrinkled when packed, but if the product is described as being packable, the wrinkles should be able to be smoothed out once it is outside of the suitcase.
Wind
One annoying problem with larger-brimmed styles is they love to blow off in the wind. The obvious solution to this problem is to get a design with a chin/neck strap. It will stop it from blowing off, and when not in use, most straps can be tucked away under the brim.
Cleaning
Depending on when and where you are wearing them, sun hats can get pretty dirty or stained with sweat, which is never a good look. If your caps tend to get dirty quickly, look for fabrics you can hand wash or wash on the delicate cycle in your machine.
You will probably want to avoid straw designs. Generally, when you clean a hat, you will air dry it and then take some time to shape it into the proper shape while it is drying.
Breathability
A critical factor in finding a great style is how breathable it feels on a hot day. If the fabric is breathable, you will have a better chance of staying cool and not overheating when the weather gets warm.  If you are doing a lot of physical activities, you will also want to look for styles with mesh ventilation.
Comfort
Comfort is another crucial factor in getting a good product. Sizing and fabric are essential to get a comfortable fit, but you should also consider the activities you will be doing while wearing your hat and choose a brim width and style accordingly.
A sizeable brimmed design might be great for the beach but won't be very practical when trying to see your way on a trail when hiking.  Or, if you are looking for something for activities with a lot of wind, you will need to get a design with a chin strap.
Color
If you have ever worn black fabric in the summer, you will know it doesn't tend to do an excellent job at keeping you cool. The most popular styles are light-colored.
Light-colored fabrics help reflect heat rather than absorb it as dark-colored fabrics do. Lighter colors get dirty faster, while dark colors may fade more quickly than lighter colors.
Style
The most useful sun protection hats don't tend to be the most fashionable. It can be challenging to get something you feel comfortable in that also protects your skin.
A weird design or a huge floppy style can make a lot of people self-conscious, no matter how much protection they are getting from UV rays. Look for styles that suit your face or at least you can live with when wearing out in public.