7 February 2020
The 10 Best Supplements for Menopause
Menopause can cause a lot of uncomfortable symptoms for women; one way to help alleviate some of these symptoms is to use menopause or perimenopause supplements. Supplements containing natural ingredients like DIM, DHEA, or herbs like black cohosh, can be a great alternative to hormone replacement therapy. They can help provide relief from symptoms like hot flashes, mood swings, weight gain, depression, anxiety, low sex drive, insomnia, vaginal dryness, headaches, and fatigue. Menopause supplements are most commonly made from vitamins and herbs with natural extracts and nutrients that can help to regulate hormone levels. Elevated hormone levels are often the primary cause of most symptoms. We have analyzed all of the best natural menopause supplements and summarized what you need to look for to find the right products for you.
Benefits
The main benefit of taking a menopausal supplement is to help alleviate the uncomfortable symptoms that are associated with menopause. Many women use Hormone Replacement Therapy (HRT) to treat their different symptoms. While that is a very effective treatment, it does come with an increased risk of developing breast and ovarian cancer. HRT can also increase the risk of stroke and heart disease. Due to the associated risks of HRT, many women are looking for alternatives and have found relief with natural supplements.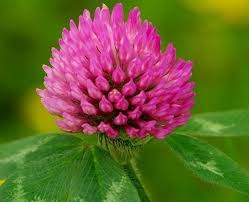 10 Best Supplements for Menopause
We have listed ten of the most popular bestselling menopause supplements and included a list of ingredients of each product.
Ingredients to Look for
Choosing a supplement for menopause can be difficult; you may have to try out many different products to find one that is right for you. This trial and error process can be frustrating, so it is worth spending a bit of time learning about some of the more common ingredients in the most popular supplements.
There are a few power ingredients that show up again and again that are known to help reduce menopause symptoms. They are:
Black cohosh (Cumicifuga racemosa) – Black cohosh is one of the most studied traditional herbs for menopause; it can work well to help lessen the severity of hot flashes by maintaining hormone levels. It doesn't work for everyone, but a lot of women report that it does work for them. In clinical testing, it does not show any estrogenic activity, so it is believed to be safe for women who are at high risk for breast cancer. You should NOT use black cohosh if you have liver problems. It can interact with other drugs, so ensure you have checked with your doctor before using it.
Soy Isoflavones- Soy isoflavones can provide mild estrogenic effects to help balance hormone levels. There has been quite a lot of research into soy isoflavones, some of it showing that it indeed can provide effective for relief from hot flashes. There hasn't been a lot of research into the long term effect of taking a supplement containing soy isoflavones, but many experts recommend avoiding soy if you are high risk for breast cancer.
Red Clover: Red clover is a herb that has phytoestrogens (plant-based estrogens). According to Danish researchers, red clover can help stabilize hormone levels and reduce the frequency and intensity of hot flashes.
DHEA – DHEA is a hormone that is produced naturally by the adrenal glands. As we age, the amount of the DHEA hormone that is produced drops significantly.  DHEA has been added to some supplements to help reduce the symptoms of menopause.
DIM– DIM is a compound that is found only in cruciferous vegetables like cabbage, broccoli, Brussels sprouts, cauliflower, turnip, and leafy greens. DIM promotes the metabolism of excess estrogen to help restore a healthy hormonal balance.
Wild yam – Wild yam contains the chemical diosgenin that can be made in the lab into estrogen. Some people use it for estrogen replacement therapy, but experts believe that it while it does have some estrogen-like activity, according to clinical testing it doesn't get converted into estrogen in the body and does not help with menopause symptoms.
Ashwagandha – Ashwagandha is an Ayurvedic herb that can help with hormonal balancing, which will in turn help with symptoms like hot flashes and mood swings. A study of 51 menopausal women taking ashwagandha had a reduction in hot flashes, anxiety, and mood.
Dong Quai has been used in Chinese medicine as a treatment for female health (menstrual cramps, PMS, anemia, and constipation) as well as to help maintain the natural balance of female hormones. There is some evidence that in combination with other herbs and nutrients, it can reduce menopausal symptoms. Clinical studies have shown that if taken alone, it doesn't significantly improve symptoms.
Flaxseed – The lignans in flaxseed can help modulate hormone metabolism.
Vitamin E –Some women have found that 400 IUs once a day of natural vitamin E can help alleviate symptoms of hot flashes.
Evening primrose oil or black currant oil – These are sources gamma-linolenic acid (GLA), an inflammation-fighting omega-6 fatty acid, that can influence prostaglandin synthesis and help moderate menopausal symptoms.
Things to watch out for
As with all supplements, you should ensure that you are taking the correct dosage. Just because a product contains 'natural' ingredients, it doesn't mean that it can't harm you if you ingest too much.
If you are taking any medication, you should speak with your doctor before taking herbal supplements because of the possible reaction with other drugs.
All supplements have potential side effects.
Most herbal remedies haven't been tested for long-term safety and efficacy.
Herbal remedies are not regulated by the U.S. Food and Drug Administration.
Other Considerations
When you are shopping for the right supplement, you may find the number of choices overwhelming. To narrow your search, there are a few things you can think about when selecting a product:
Three of the most studied and seemingly effective ingredients (according to experts) are black cohosh, soy isoflavones (from soybean or red clover sources), and most recently, DIM. If you are at high risk for breast cancer or hormone-related cancers, you should avoid soy isoflavones.
If you have trouble taking large pills, you will want to check the size of any tablets you are interested in, as well as the dosage amount.
Most products contain a long list of different mixtures of herbs and nutrients, ensure that you read the ingredient list.
If the supplement is vegan, vegetarian-friendly, or non-GMO, it will most likely be listed in the product information.
If some symptoms are more severe or you only have problems with one or two signs of menopause, you will want to make sure that any product you buy addresses that particular symptom.
How long will you have to wait before you start to see results?
Depending on the product you choose, you may start to see results within the first few days, or more typically, it can take up to eight weeks before you begin to notice relief from symptoms. The response to the various products will vary depending on the individual. You will also need to ensure you are following the correct dosage that is stated on the instructions, to get the best results. If you have had absolutely no change in your symptoms after about twelve weeks of any of the different products available, you should consult with your doctor about other options.
Can I take these types of supplements over a long period?
Most products have been designed to be used safely for some years (since it may take years to go through menopause). After many years using a product, you may find that your body has adjusted to the lower estrogen level, and you won't need to take a supplement anymore.  It is easy to stop using a particular product to see if symptoms return if they do return you can begin to retake the product (although see instructions for each brand individually).