You have most likely heard about the many benefits of coconut oil. In the last few years it has climbed to the top of the heap as far as superfoods go. Not only does in have a lengthy list of health and weight benefits, it works well as a beauty product, for face, hair and body.
There is some confusion about different types (virgin, extra virgin, refined etc.) so we have read all the info we could get our hand on and come up with this list of the 7 most popular and highly rated coconut oils that appear time and again on best of lists, and that have the best users and expert reviews. All of these products are the purest and best quality that you are going to find. Whether you are using it for cooking, for eating, or for your skin, these are the best options:
1. Nutiva Organic Extra Virgin Coconut Oil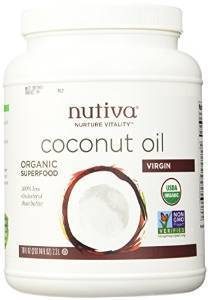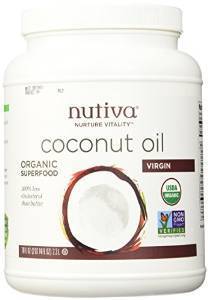 Nutiva's Extra Virgin Coconut Oil has been the number 1 selling Coconut Oil in the US for over 10 years. It is organic, non-GMO, and Kosher. If you are cooking with it has a lovely light taste and is available at lots of grocery and health food stores. It is made from freshly picked coconuts in Southeast Asia that are cold pressed almost immediately after shelling. Great for cooking (up to 350 degrees), skin care and hair care. Nutiva donates 1% of sales to sustainable agriculture.
2. Nature's Way Organic Extra Virgin Coconut Oil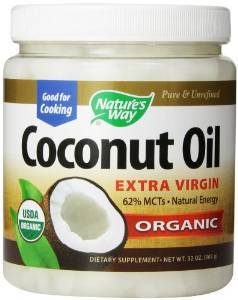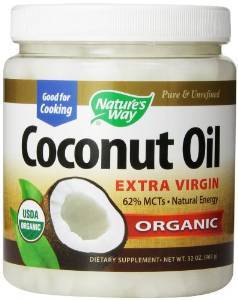 Nature's Way is another one of the most popular coconut oils on the market in the U.S. It is easily available online and in stores. This is organic, extra virgin oil made from coconuts picked in the Philippines.
3. Viva Naturals Organic Extra Virgin Coconut Oil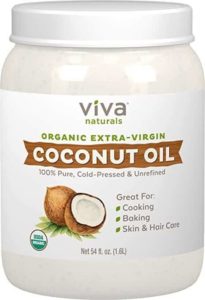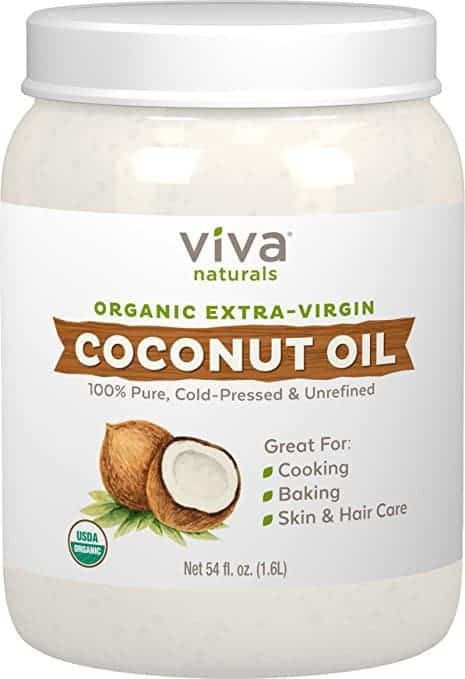 This Viva Naturals Organic Extra Virgin Coconut Oil is another coconut oil that is wildly popular; all of the coconut that go into Viva Labs Coconut Oil are hand-picked at the peak for optimal freshness and nutritional value. It is USDA certified organic, non-GMO project verified non-hexane and free of bleach or deodorizers. Can be used as a dietary supplement, for cooking, baking and as part of your natural beauty routine.
4. Artisana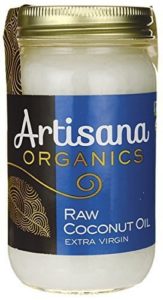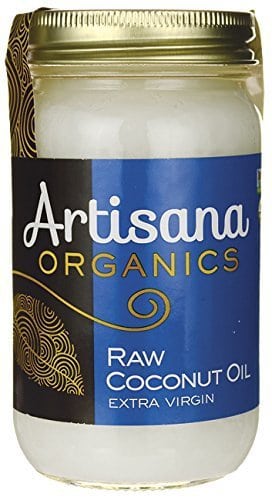 Artisana is another great option if you are looking for a high quality coconut oil. Not as readily available as the Nutiva you can still find in many health food or grocery stores. It is organic, raw, extra virgin, cold-press from coconuts in SE Asia. It also comes in a glass jar, which is preferable over plastic.
5. Tropical Traditions Virgin Coconut Oil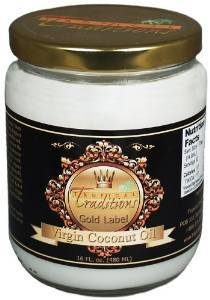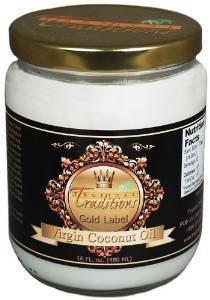 Tropical Traditions uses high quality handpicked coconuts from the Philippines for each harvest and is picked by families who have a long tradition as coconut farmers. Tropical Traditions claim to have higher levels of phenolic antioxidants than other coconut oils, which helps to prolong the shelf life of the oil. This oil is virgin, organic and non-deodorized.
6. Trader Joe's Organic Virgin Coconut Oil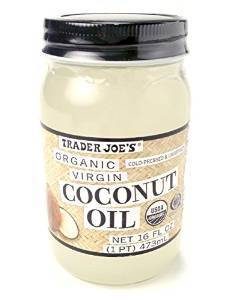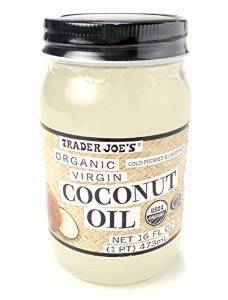 Trader Joe coconut oil is another favorite that comes up a lot as one of the best coconut oils around. It is kosher, all natural, non-GMO, cold-pressed certified organic and unrefined. The coconuts are grown in the Philippines and processed then packed in California. It comes in a glass jar and has only a hint of coconut flavor.
7. Carrington Farms Organic Extra Virgin Coconut Oil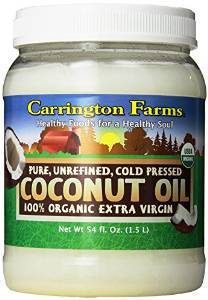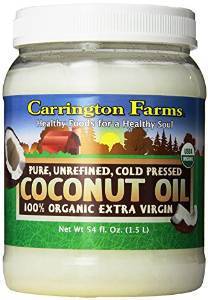 The Carrington Farms coconut oil is another top seller that users love. It is cold-pressed Gluten free, non-GMO, free of hydrogenated and trans fats,Kosher, organic. Unfortunately it comes in a plastic, although it is Hexane Free & BPA Free. Has very little smell or taste and tends to be a bit cheaper than other brands.