24 January 2020
The Best Microwave Heat Packs for Neck and Upper Back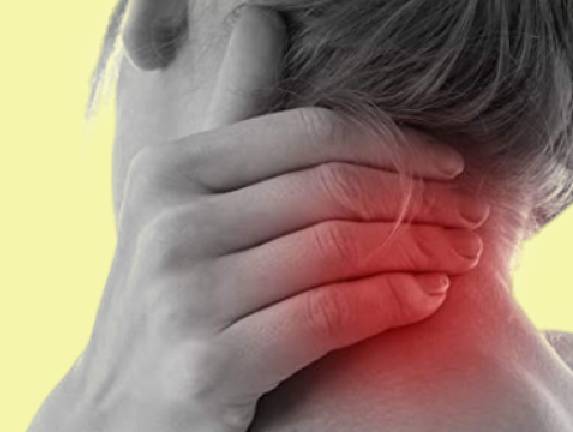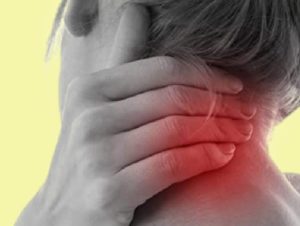 A neck and shoulder wrap that you heat in the microwave or chill in the freezer can be an easy and inexpensive way to help ease a variety of ailments without any side effects.
The best heating pads for neck and shoulder pain are the ones infused with aromatherapy blends that can help soothe sore muscles and relieve stress. In order to get the best type of moist heat therapy, these wraps are made with soft fabrics and are filled with heat retaining natural grains like flaxseed, rice, corn, or wheat. They will stay warm for extended periods and have a soothing scent when heated (although if you prefer no fragrance, those are available as well).
If you are suffering from stress, pain, insomnia, tense muscles, cramping, arthritis, or headaches, you will enjoy the many benefits that you can get from a microwavable heat and shoulder pack.
Read More: Best Purses for Back Pain
Neck and Shoulder Wraps- Top Picks
Why Use a Heated Wrap?
Tension and stress can settle in your shoulder and neck muscles leading to pain, tension headaches, or in some cases injury. You can also get a sore upper back from exercise or your job. A heated wrap is a quick, inexpensive therapy to help soothe sore muscles and painful tension that doesn't take very long has no side effects, and can be very soothing and relaxing.
When you apply heat to your muscles, your blood vessels open up and help to increase the elasticity of the tissue, allowing your muscles to relax. Microwave wraps also provide a 'moist heat,' which is different than what you get when using an electric heating pad.
Moist heat is often recommended by doctors for pain caused by injuries because it can get deeper into muscles to help with pain relief than other types of heating pads.
What to Look for:
Filing– Most heating packs are filled with, rice, flax seeds, wheat, or corn. The filling needs to be safe to put in the microwave and is often also filled with a mix of herbs to give off a pleasant scent when heated.
All of the fillings hold heat for around the same amount of time, although flax seeds may have a slight edge over the other types of fillers. Rice is a standard option when making a heat pack at home, although it may break down sooner than other filings. Corn is another favorite filling, but it may give off a 'popcorn' type scent when heated, so if you are sensitive to smells, you may want to avoid it.
Design– There are some different types of designs to choose from. The standard design is a long rectangular shaped wrap that you can rest on your shoulders and move around to problem areas.
Other types of designs include square-shaped pads or more neck-specific products that rest on your shoulders and have a high collar that covers the entire upper back without having to be moved. It is best to look for designs that are going to fit comfortably on your neck and shoulders and stay there.
Scent– Generally the most popular wraps include aromatherapy scent to help add a soothing element to the product. If you have migraines and would prefer to have an unscented product some companies offer unscented options, although you may need to contact the company directly.
Many of the products that do include herbs for scent have quite a few ingredients, so if you have any allergies ensure that you pay particular attention to the filling ingredients.
Fabric cover – The fabric covers for almost all of the heating pads are 100% cotton or a cotton blend. Cotton works well when it is heated in the microwave, but like anything, it can burn if cooked too long.
Some products come with an outer covering that can be removed and washed. Outer covers come in a variety of different types of plush fabrics like minky or organic cotton fleece with many kinds of fabric patterns.
Heat Retention– To ensure you get a good neck wrap you will want to find a product that holds the heat for around 30-60 minutes. Depending on the size and the design you will get this amount of heat retention with most quality products.
Cleaning
If you are concerned about how to keep your heated wrap clean, you may want to look for a product that has a removable cover that can be taken off and washed. If you want to prolong the life of the fabric, you should wash the cover on a gentle cycle or by hand. Most inner packs are not meant to be washed.
Products that don't have a removable cover can usually be spot cleaned and then air-dried.
How to Use
Using heat or cold packs could not be simpler. To use for heat therapy, you place the pack into the microwave for the amount of time that is specified for the product you have purchased.
The heating time may vary depending on the power of your microwave. Do not heat for longer than directed, as it may burn the filling and cause an unpleasant odor. If you are worried about overheating, warm the product in 30-second intervals to avoid the risk of burning the contents. Once heated, you can place the pack on the area that is painful or tense. When the product has reached room temperature, you can reheat it.
If you do not have a microwave, some packs allow you to heat them in the oven by wrapping them in aluminum foil and then cooking on low heat for a set amount of time (do not leave them unattended). See directions that come with any product that you purchase.
For cold therapy, place the pack in a plastic bag in your freezer for approximately 1-4 hours until it has reached a level of cold that will be comforting for your ailment. Cold therapy is an effective treatment for reducing inflammation as well as for strains, sprains, and swelling.
Safety
Microwave heat packs are generally considered pretty safe to use. There are no known side effects to using heat packs, and they are not thought to be a dangerous product if used correctly. There are however a couple of safety precautions to take when using these products.
You should always use it as directed.
If the pack is damaged, you should discontinue use, and ensure that the filling won't be ingested by a small child or pet.
Never use heat packs on anyone with impaired sensation or infants.
Don't overheat the wraps, because it may burn the contents or cause burning when picked up or put on the skin.
Make sure the pack does not get wet.
Check the ingredients of the filling if you have allergies.
Check the temperature of the wrap before you place it on your body.
Benefits
Heat and cold wraps can be incredibly helpful for many different conditions. Here are just a few ailments that would benefit from the use of a heated neck and shoulder wrap.
Arthritis
Muscular disorder of the upper back and neck
Headaches/migraines
Fibromyalgia pains
Relaxation
Sore muscles
Disc and nerve damage
Chronic pain syndrome
Summary
Using a microwave heated wrap is a simple, safe, and very effective way to help deal with pain, tension, discomfort or injury in the neck and shoulder muscles and joints. These types of products for heat therapy can help ease joint pain, sore muscles, and headaches. Or they can be effectively used as cold therapy for decreasing muscle spasms, and inflammation.
They are also fantastic to use the aromatherapy and soothing warmth of the wraps to help with stress reduction or to warm you up on a cold winter's day. These excellent little wraps will help get rid of stress and tension, leaving you more comfortable and hopefully pain-free.