24 April 2020
12 Top Picks for the Best Boys' Swim Trunks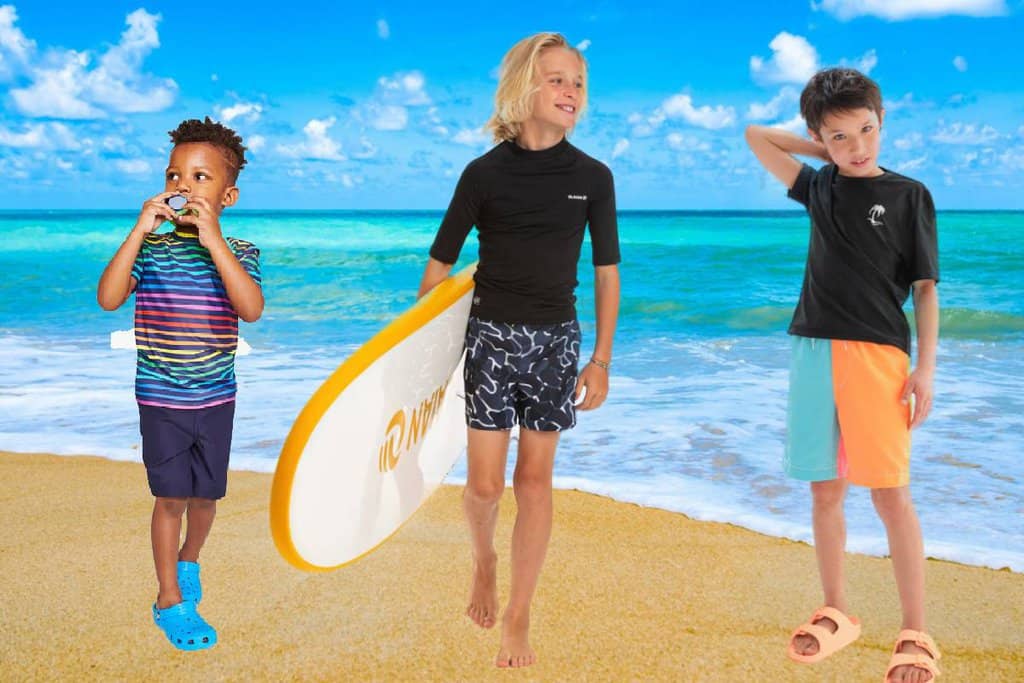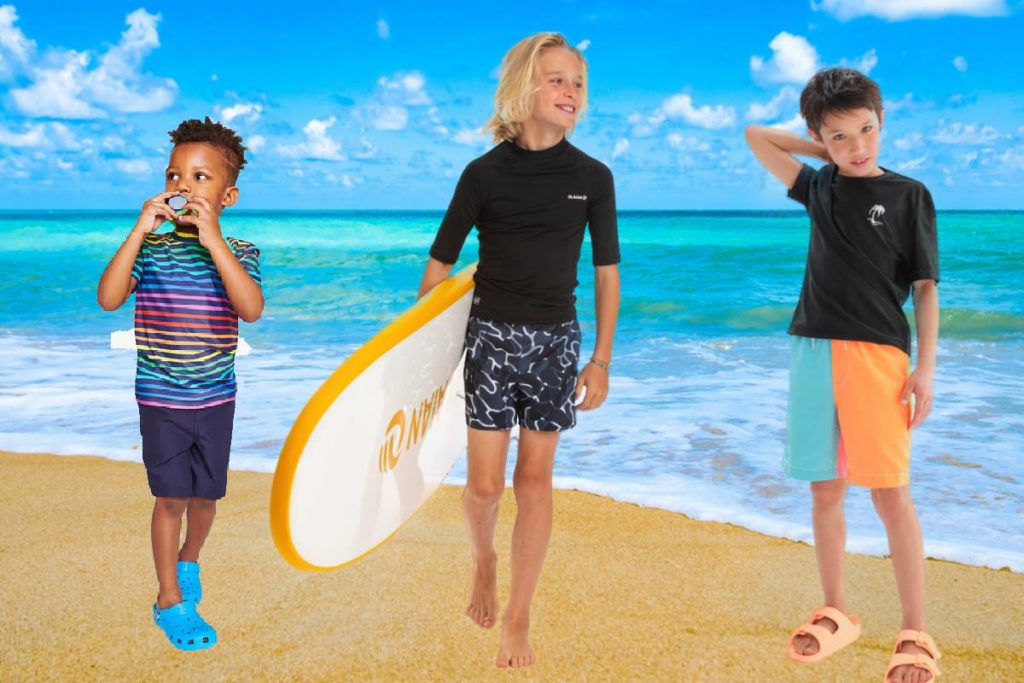 Finding a great pair of swim trunks for your boy is easy with our guide on some of the best quality, coolest, and best safest options with sun protection around.  Whether your family will be taking a dip in a pool or hitting the waves at the beach, we have found amazing pairs of shorts that your child will love to wear when he goes swimming.
Little kids and big kid trunks come in lots of options, from solid colors to fun, loud prints, but it is important to ensure any style you are looking for has UPF protection built into the fabric. You also need to make sure they are comfortable to move in and that the material dries off quickly.
The most functional, comfortable, and attractive boys' swim trunks for the beach or the pool are listed below.
What to Look for When Shopping for Boy's Swim Trunks
When shopping for boys' swim trunks, here are some factors to consider:
Size and fit: Make sure to check the size chart before making a purchase to ensure that the trunks will fit properly. You want them to be snug enough to stay on during activities but not too tight that they are uncomfortable.
Material: Look for swim trunks made of quick-drying, lightweight, and breathable materials like polyester or nylon. Avoid heavy fabrics that take a long time to dry.
Style: There are different styles of swim trunks available, including board shorts, briefs, and jammer shorts. Consider what activities the trunks will be used for and choose a style that will provide the appropriate coverage and support.
Design: Boys' swim trunks come in a wide variety of colors, patterns, and designs. Choose a design that your child likes and that reflects their personality.
UV protection: If your child will be spending a lot of time in the sun, look for swim trunks that offer UV protection to protect their skin from harmful rays.
Durability: Look for swim trunks that are made with high-quality materials and stitching so that they will last through many uses and washes.
Comfort: Consider features like an adjustable waistband, mesh lining, and soft seams to ensure that the swim trunks are comfortable for your child to wear.