28 February 2020
The Best At-home Pain Relief Devices for Pets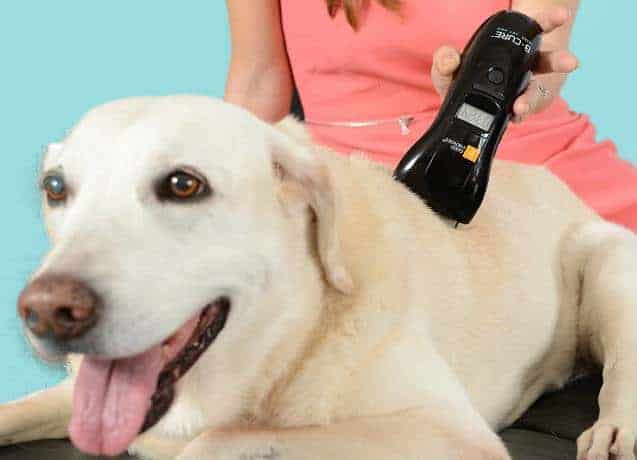 No one wants to see their pets suffering and in pain; thankfully, there are laser and light therapy devices that you can use at home to help reduce pain in your dog, cat, or larger animals like horses.
Similar to the cold laser and red light therapy that veterinary clinics offer, these portable, easy-to-use pain relief machines can help alleviate pain due to conditions like arthritis without medication and the inconvenience of having to go to the vet a few times a week.
If you are looking for an alternative that may help you cut down on vet bills, we have gathered up some of the best options that can work on different types of animals, and what you need to know about each gadget.
Products to Help Ease Your Pets Pain
Other Options
What to Be Aware of Before Purchasing These Types of Devices:
Light and Laser therapy are wonderful, non-invasive, pain-free, surgery-free, and drug-free that can be used to treat a variety of conditions, but there are a few things to keep in mind when you are selecting a product.
The result won't be as good or as quick as professional sessions- At-home machines are not as powerful as those used in veterinary clinics. What the vets use tend to be very expensive medical-grade cold lasers that will give you good results, but it takes a lot of time, energy, and money to be going to your vet clinic a few times a week. The less powerful home machines allow you to treat your pet a few times a day in the comfort of your own home without the stress on the animal of always taking them to the vet.
They take time to work– None of these tools will give you immediate results. Since they aren't as powerful as what you will find at your vet, you need to keep at the sessions and regularly use them to make sure they can work properly.
What to look for in a laser– When shopping for a laser, you will want to take note of the output power and the wavelength, the higher the power, the more benefit you will get from the laser and the faster the treatment will be. If the power is too low, it will take many more doses to start to see results. For the at-home devices, you are looking for power levels between about 150-250mW. You will also want to check the wavelength, which will tell you how deep the penetration will go. Generally, at-home product wavelengths are 808nm and 650nm.
What to look for in a light therapy machine- The higher the frequency, the deeper the light should penetrate. For pain relief, you should look for a wavelength between 800 and 1200 nm.
What conditions can you treat:
Depending on the product you select, the following are some of the conditions that can be helped:
Arthritis
Acute and chronic pain
Back injuries
Sprains
Inflammation
Edema
Wounds
Burns
Degenerative and severe disk disease or injury
Soft tissue injuries, sprains, and strains
Benefits
There are considerable benefits to using this type of treatment.
First and foremost, they will reduce pain without the need for drugs or more invasive options. They are less expensive than having to take your pet to the vet 2-3 times a week, are they are extremely safe with no side effects. If needed, you can combine them with medication for maximum results.
How do the at-home treatments work?
Doing treatments at home is very easy. All you need to do is hold the unit over the affected area for somewhere between 3 and 10 minutes. There is no pain associated with these types of sessions, and most dogs and cats will relax and sometimes fall asleep.
When can you expect to see results?
The at-home treatments will not work as quickly as professional sessions, but if you are using them regularly, you should start to see improvement within a few weeks (depending on the condition that you are working on). Light and Laser treatments are cumulative, so to see an improvement, you must do them on a regular basis.
How long do these treatments take?
The typical at-home pet pain session will go from about 3-15 minutes, depending on what you are treating and the size of the area. Some people do two treatments per day, but it will vary based on the condition and the size of the area.
If your pet has trouble ingesting pills and they are in pain, you should definitely consider one of these devices to help ease their discomfort. Most pets actually enjoy the treatments and the extra attention they receive from their owners. They aren't painful, won't cause any side effects, and you don't have to leave your home to get the benefits. Whether you have been using these types of pain relief devices on yourself or are new to them, it is nice to know that you have an alternative to costly vet bills.
It's important to consult with your veterinarian before using any at-home pain relief devices on your pet. They can help you determine the best course of action and recommend specific products that are safe and effective for your pet's individual needs.