25 May 2015
Soft Heat Micro-Plush Top Low-Voltage Electric Heated Mattress Pad
This bestselling Soft Heat mattress pad has everything you need to keep your bed warm in the winter. It has a very comfortable micro-velour fabric top, ultra-thin wires and its safe low voltage technology make it our top choice for best heated mattress pad. Not only does it keep you toasty warm it will save energy and you will get a better night's sleep.
What you need to know
In a modern electric warming mattress pads there are a few features that are standard to most pads. This pad has all of the basics: machine washable & dryable, pre-heat function, over-temperature protection, dual controls on queen, king and California king sizes, and a 10 hour auto shut-off. Those are all features that you will get on almost all of the good quality pads on the market.
What makes this mattress pad so popular is that it has ultra-thin wires that you cannot feel when you are laying on top of the pad, and it also uses a non-hazardous low voltage technology that changes 120 volt AC home current into non-hazardous low voltage DC current. A large number of consumers are concerned about the possible exposure to EMFs that a few early studies linked to some forms of cancer. Even though more recent studies have had trouble finding any links between EMFs and cancer, people are trying to limit this type of exposure.
The controller for this product is an easy to use dial model that has a giant backlit display with an auto dimming feature that makes it no trouble to see and to use at night if you need to turn it off or change the temperature level.  This Soft Heat pad also comes with a 5 year warranty.
Back to: The Best Heated Mattress Pads
What reviewers love about the Soft Heat Low-Voltage Electric Heated Mattress Pad
Generally the reviews are very good. Reviewers primarily love it because you can't feel the wires. Not being able to feel the wires is probably the best feature for a mattress pad to have since you have to lay on it. If you get an electric blanket that has thicker wires it isn't as big of an issue as it is with a mattress pad. The velour fabric on this pad also helps with the comfort. Some customers describe it as feeling like a soft plush towel that you can put a fitted sheet over and it still feels great.
The 10 heat settings are also a favorite feature , it allows for a really good range of heat customization (for different seasons or if you are using the queen or king size the dual controls allow two people to heat their side of the bed to their personal preferences).
People also get peace of mind that comes with using the low voltage technology. Since it is converting the AC current that comes from the wall into a low voltage DC to power, you don't have to worry about EMFs. Using this safer option ensures that customers aren't exposing themselves to electromagnetic fields and potentially opening themselves up to health issues.
The other points that come up a lot are reviewers love the wide range of adjustable heat, the fact that it heats up quickly and the heat is evenly spread out. Users also mention that the controller is easy to use and see in the dark because it is backlit.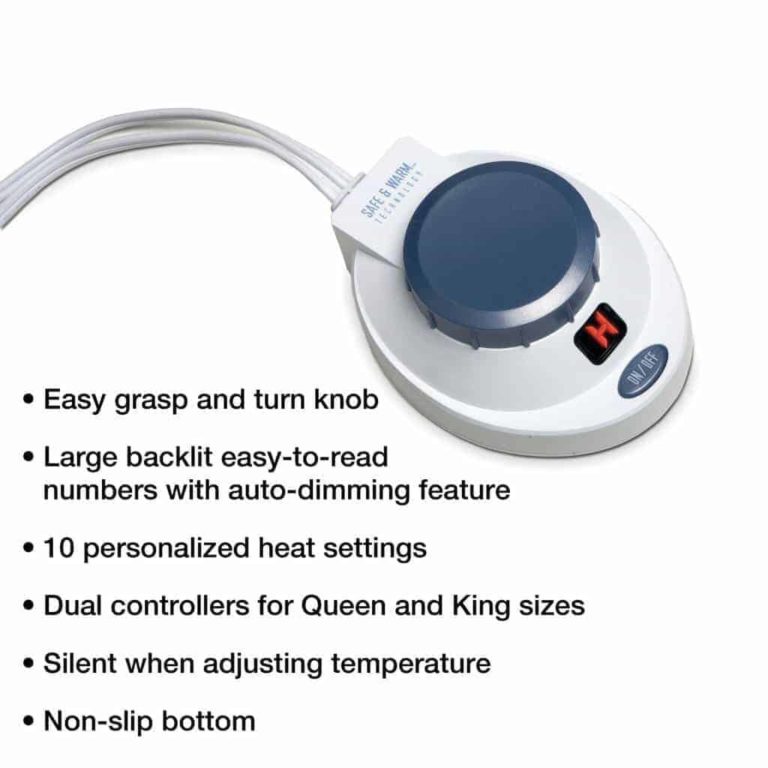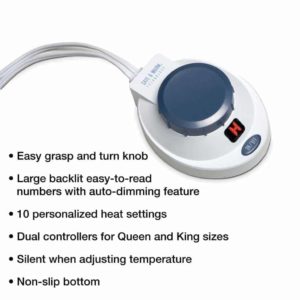 What are the major complaints about the Soft Mattress Pad
This mattress pad sufferers from same major problem that all heated bedding has – some of the products just don't work. It doesn't matter about brand or model, this is an issue that is pervasive throughout the industry and there isn't really any way around it. There are however a couple of things you can do to protect your investment. The first thing you need to do is test the pad as soon as you get it, and if you find ANY problems with it within the return window, take or send it back to where you bought it from.
Also know what your warranty is and make sure you register the product so you are able to use the warranty if something goes wrong, because there a decent chance that it will. Whatever you do, do not lose your receipt or bill of sale. If you get a product that works well, you will love it, but you need to know that there are some risks when buying this type of bedding.
The other complaint that comes up a fair amount is that the material on the side of the mattress pad is thin and can be ripped easily and cause a pad to slip around a little bit. Ideally you would be putting a fitted sheet over the mattress pad and you should have to worry about accidently ripping the side fabric and if the fitted sheet is snug enough it should cut down of sliding around that may occur.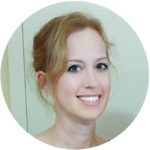 Latest posts by Marie Davis
(see all)