12 May 2015
Soft Heat Ultra Micro-Plush Low-Voltage Electric Blanket Review
What you Need to Know:
This luxurious electric blanket is a wonderful choice if you are looking for something super soft to keep you warm while snuggling up in your bed. It is a low voltage blanket, which just means that it converts the 120 volt AC of your homes current into a non-hazardous low voltage DC current. So this is a safer option for customers who are worried about exposure to electromagnetic fields (EMFs).
You can get the Soft Heat Low-Voltage Electric blanket in two type of material: Micro-Fleece (called the Luxury)or Plush Triple Rib(the Ultra). The main difference is the triple rib just looks a little different than the microfleece (see picture below) and they come in slightly different colors. The Micro Fleece comes in: natural, slate blue, chocolate, gray, beige, and garnet red. While the Plush Triple Rib comes in: sage, natural, beige, night blue and garnet red.
This model has a 10 hour auto-shut off which is standard for almost all electric blankets. They are available in all bed sizes so it is important to choose one that matches the size of your bed. Any of these blankets queen sized or bigger will come with dual controls so you can adjust the temperature for each person on either side of the bed.
The wires that heat the blanket are very thin, so you won't have to worry about feeling those through the fabric. The placement of the wire is 3-inches apart making sure that the heat is evenly distributed and for the most part this helps avoid having hot or cold spots.
The controller is easy to read, easy to turn, and has a special non-slip grip. It also has a giant backlit display with auto dimming, so it is easy to see at night in the dark and will dim after you use it so it won't keep you awake. It also comes with an automatic pre-heat and hold feature. This just means that it will preheat on the highest level so it heats up quickly and then when it reaches the temperature that you have pre-set your dial to and it will stay at that level.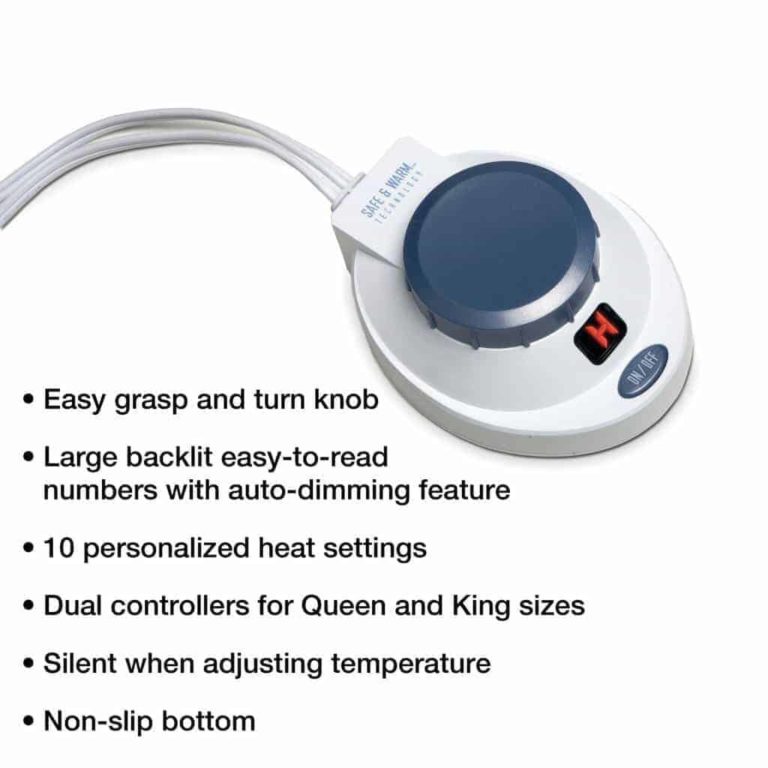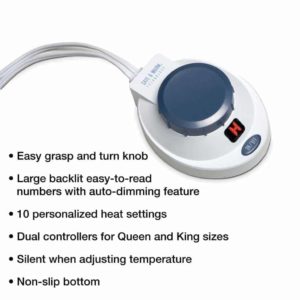 Back to: The Ultimate Eletric Blanket Buying Guide
What Reviewers and Experts love about this electric blanket
Almost all of the reviewers love the soft fabric and find this blanket to be extremely comfortable and enjoy using it. The manufacturer's claims that you won't feel the wire are true; the wires are so thin that a large number of customers comment that the blanket feels just like a regular blanket, not like the old bulky and stiff electric blankets of previous generations. The consensus is that it warms up quickly and maintains its heat well.
People also love the peace of mind of having a blanket that doesn't use an AC current so they can avoid any possible negative health effects associated with EMFs and cancer risk.
A common complaint with some of the other bestselling blankets on the market is the position of the cord and the length of the cord, most users find the placement of the cord on the Soft Heat throw to be very convenient with a great cord length that won't take away from your enjoyment of the product.
What Could be Improved
A number of people report that this blanket has a crinkly sound to it due to an inner layer that appears to be plastic.
It does suffer from the persvasive problme that seems to affect all heated blankets with a high failure rate, again anohter reminder to use the blanket as soon as you get and and make sure you register for the warranty and keep all receipts.
There are also a few complaints that the blanket doesn't heat up enough, this could just be a flaw with a particular blanket and not overall with the product.
These flaws are pretty minor and shouldn't be considered deal breakers. If you want a super soft, safe and reasonably priced heated throw this is one of the best on the market. You will enjoy the benefits of this product for years.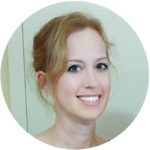 Latest posts by Marie Davis
(see all)