13 May 2015
Sunbeam Quilted Fleece Heated Blanket Review
What you need to know:
This is one of Sunbeams best value electric blankets. Sunbeam dominates the electric blanket market and they have a wide variety of blankets to choose from, but this is their most popular budget model. This Sunbeam Quilted Fleece heated blanket has all of the basic features that you will need, including 10 heat setting, 10 hour auto-shutoff, machine washable, and it meets all safety requirements.
What Reviewers and Experts love about this Blanket
This product has a lot of things going for it other than just the low price. Most users agree that the controls are easy to use, even in the dark. Since there is only one button, the on/off button it is hard to press something that will mess up your settings.  The control has a good amount of light, that makes it easy to change the setting in the middle of the night, but it isn't so bright that it will affect your sleep.
Many reviews find this blanket to be very cozy and comfortable. It is fairly lightweight so to a lot of customers it feels like a regular blanket not an electric one.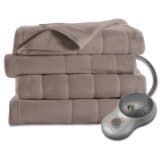 A lot of users mention this is a great product for the price you are paying. You are able to get a good amount of heat from it, so that is a plus for most of customers.
Back to: The Ultimate Eletric Blanket Buying Guide
Possible issues to be aware of
Basically when you are buying an electric blanket you will get one that will work or it won't. This is just the reality of buying this type of product. It's important that you are aware of this and test your blanket as soon as you buy it. Also you should keep all receipts and sign up for the warranty. Reviews for this model reflect they high failure rate issue that is prevalent in the industry. For the majority of users who get a fully functioning blanket there are a couple of other minor issue to be aware of if you are thinking about buying this product.
Curiously, Sunbeam have designed this product with a foot of unheated space on both sides (widthwise) of the blanket. This is a common complaint with this model.
A lot of users also note that there is no programmable timer, but that is a feature that tends to be on more expensive blankets, not budget models. The wires are also a little bit more noticeable that on higher priced products. So if you are interested in some of the more advanced features or better quality fabric where you won't feel the wires, you will have to invest a bit more money up front. If you want a blanket that you won't feel the wires at all, you may want to look at the Soft Heat low voltage blankets, they use ultra-thin wires.
The controls on some units are a little tight when trying to adjust the temperature. Although that could be a plus as you won't accidently adjust your preferred temperature.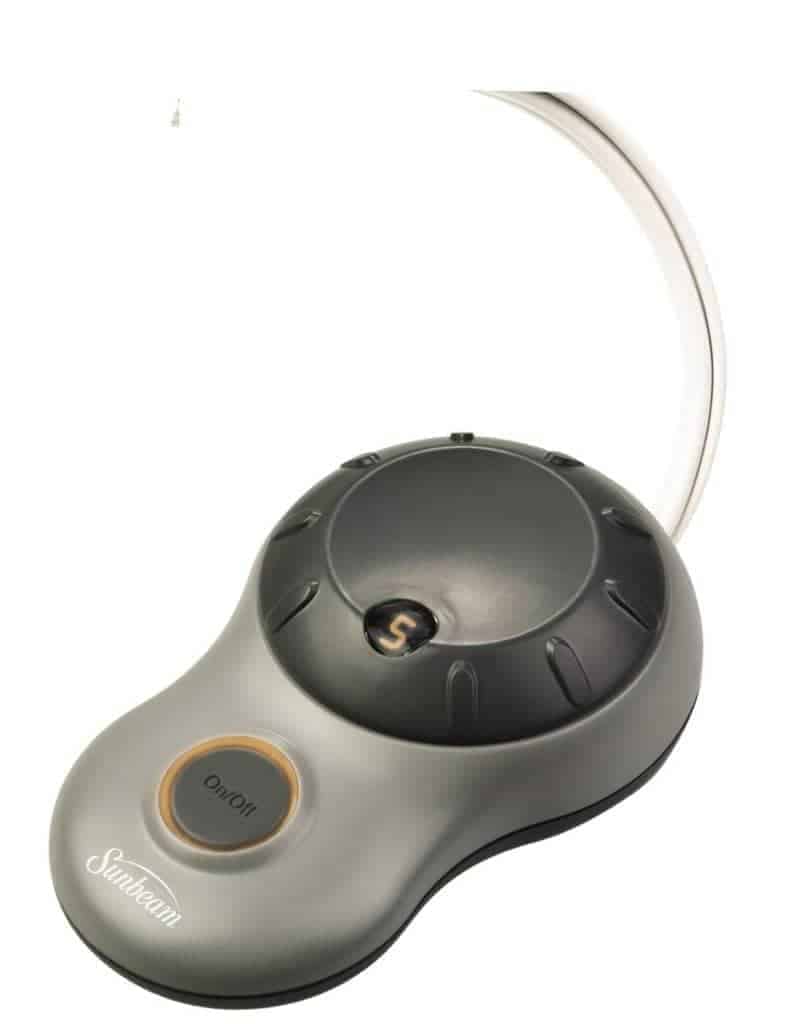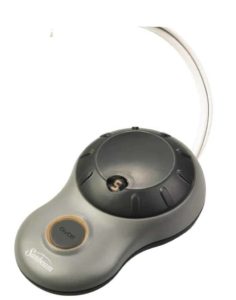 Overall
If you are looking for a good quality budget blanket from a major brand then this is a wonderful option. It comes in a good choice of colors and is backed by Sunbeam's 5 year warranty, and will be a great investment to heat keep you warm and save on your energy bill.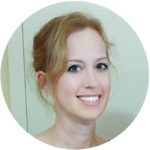 Latest posts by Marie Davis
(see all)