Finding the best mascara is no easy feat, there are literally hundreds of different options to choose from. You can get formulas for all different types of lashes that promise you an even coating with no lumps that are neither too heavy nor too light. What else does the perfect mascara do? It should lengthen, give you curl, define your lashes and make your eyes look big and beautiful. Does that sound too good to be true? It doesn't have to be, there are a number of tried and true classic brands that beauty insiders swear by. These are mascara's that you can be confident won't let you down, including all of the bestsellers and those products that show up on everyone's 'best of' lists.
Top Picks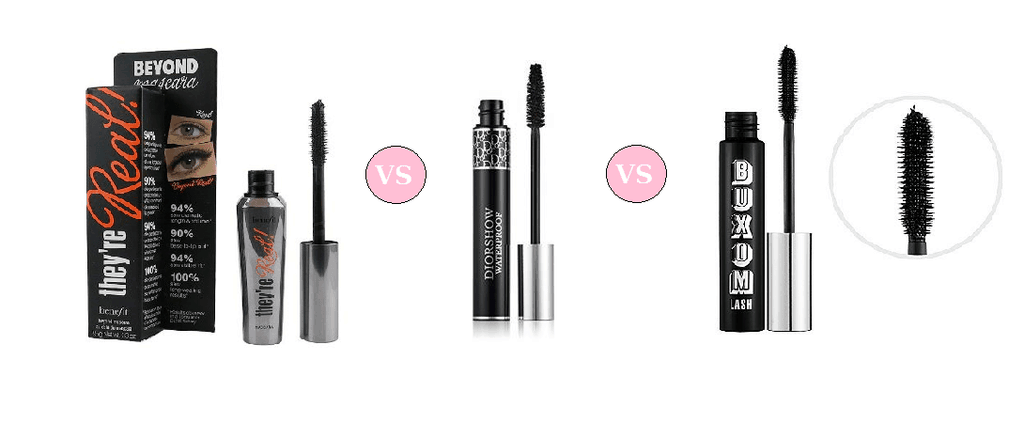 There are three mascaras that appear on almost all of the 'best of' lists, they have incredible user reviews and have reached iconic status, putting them all into the best mascaras EVER category they are:
1. They're Real by Benefit
Cost: approx. $30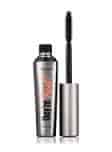 They're Real! has been a bestseller for a number of years now. It is great because it lengthens, gives you a base-to-tip curl, volumizes, lifts and separates even the smallest lashes.  It is has a long-wearing formula that won't smudge, clump or dry out. The brush has staggered bristles so it is able to catch the lash close to the root help pump up the length and the volume. Like the name suggests your lashes will look thick and dramatic, not unlike fake lashes.
Available from Sephora
2. Diorshow
Cost: approx. $30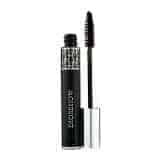 Diorshow is a heavily hyped cult classic with makeup artists, that has been improved with a new formula that is now enriched with microfibers that optically give you the look of lash extensions. The tube has something called an AIR-LOCK™ wiper system that prevents the formula from being in contact with the air, keeping it from drying out. The Diorshow XXL brush is one of the best designed brushes on the market, with a buildable formula that lets you coat your lashes for customized volume and coverage.
Available from Sephora
3. Buxom Lash Mascara
Cost: approx. $30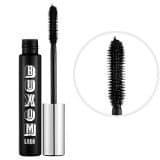 This is another run-away favorite that gives you the rich, thick look of bigger fuller lashes, but it is a great formula for the very sensitive eyes. There are no dyes or fragrances and it is even vitamin enriched.  The clump-resistant formula deepens, darkens, and thickens while the curvy, hourglass-shaped brush evenly coats lashes from root to tip. This formula lets you use as many coats as you want, and it will not clump or flake. Even if you use a few coats the lashes won't feel stiff or brittle. Customers love that it produces huge lashes that still manage to look totally natural.
Available from Sephora
4. Covergirl Lashblast
Not everyone wants to spend $30 on mascara, luckily there are some classic budget products that won't break the bank, but will give you the beautiful lashes you are looking for.
Cost: approx. $6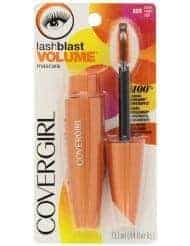 This is one of the best drugstore options around. It gives you great volume and lengthens your lashes with its specially designed brush. It also won't smudge or clump and since it is hypoallergenic it is fine for contact lens wearers to use. Customers love that it is long lasting and has a buildable formula, so you can make your lashes look thick and bold, and the brush is easy to control.
Available from Ulta.com
5. Maybelline Great Lash
Cost: approx. $5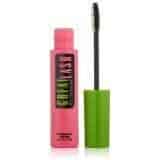 What can you say about Great Lash? It has consistently been on top lists for years and shows no sign of slowing down. These days you can get a few different variations in the Great Lash line, but you may want to stick with the classic formula. It is, in fact, America's top selling mascara, which is not a huge surprise. Its formula goes on smooth and doesn't clump or flake. It is also suitable for contact wearers since it is hypoallergenic
Available from Ulta.com
Shopping for a great waterproof formula is harder than just getting a waterproof version of your favorite regular mascara. Many of the waterproof formulas don't deliver on their promise of actually being waterproof or they do so at the expense of other aspects of what makes a good mascara (they end up being clumpy or smudge a lot).
If you are looking for a top quality waterproof mascara these are your best bets:
6. Lancome Hypnose Waterproof Custom Volume Mascara
Cost: approx. $45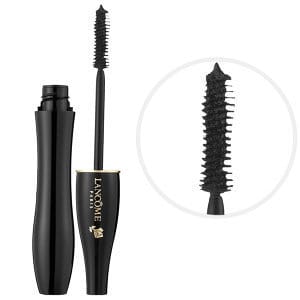 The Lancome Hypnose Star line of Mascara are very highly regarded  by those in the know, and it's waterproof version is no exception. Not only do you get great coverage and legendary volume, it gives you 16 hours of wear. The patented brush is fantastic and will find even your tiniest lashes. The formula is enriched with vitamin B5 and it won't irritate sensitive eyes. It is a true buildable mascara that won't clump and will make your lashes look longer and thicker.
Available from Sephora.com
7. Christian Dior DiorShow Blackout Waterproof Mascara
Cost: approx. $30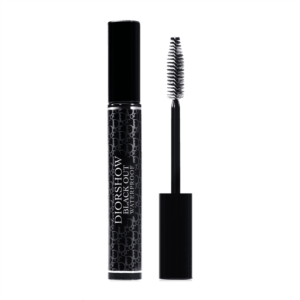 The legendary DiorShow line has one of the best waterproof mascaras around. It won't smudge and is 100% waterproof. Customers love this formula for its lengthening and volumizing properties. It comes with the famous DiorShow XXL brush that everyone loves. This particular formula is very dark with the blackest of black that will make your eyes pop.
Available from Sephora
8. L'Oreal Voluminous Volume Building Mascara
Cost: Approx. $8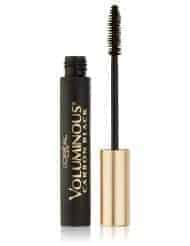 This is a classic, inexpensive drugstore brand that everyone loves. It is formulated to resist clumping, soften and build lashes up to 5X their natural thickness. The brush is very plush and works like a dream, leaving the exact right amount of mascara without flaking. It has been ophthalmologist tested as well as allergy-tested, making it suitable for sensitive eyes and contact lens wearers.
Available from Ulta.com
9. Clinique High Impact Mascara
Cost: approx. $20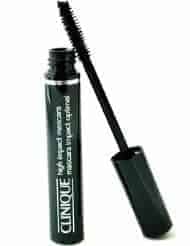 This Ophthalmologist tested mascara will give you all the volumizing and thickening that you need without being overly heavy or too false-eyelash looking. It has been around forever and is still a favorite for many customers who are looking for a light natural looking lash with just enough definition. It is easy to apply, you only need a couple of coats and it holds a curl nicely. It is also easy to remove.
Available from Sephora