24 January 2020
8 of the Most Popular Ghee Brands in the U.S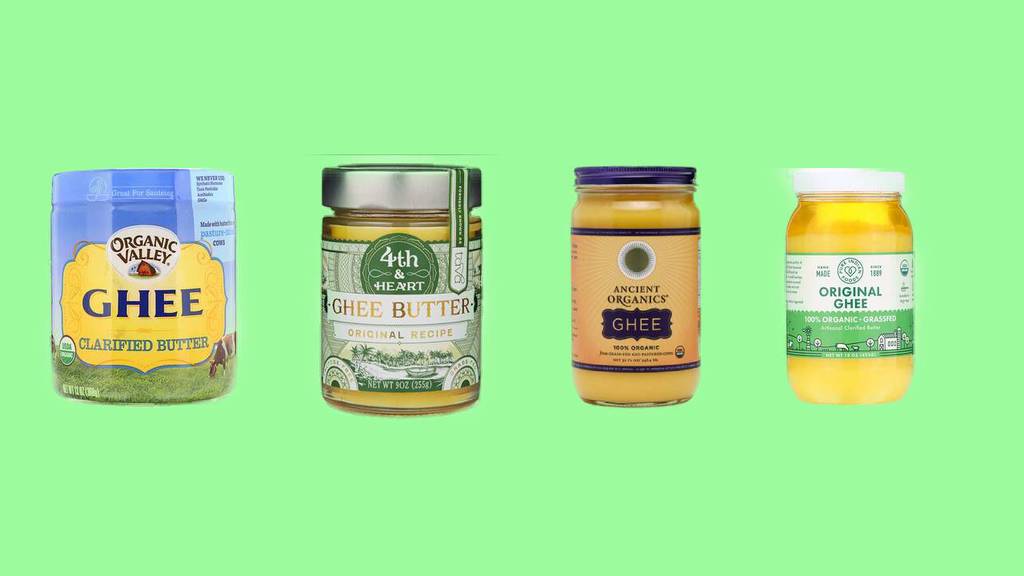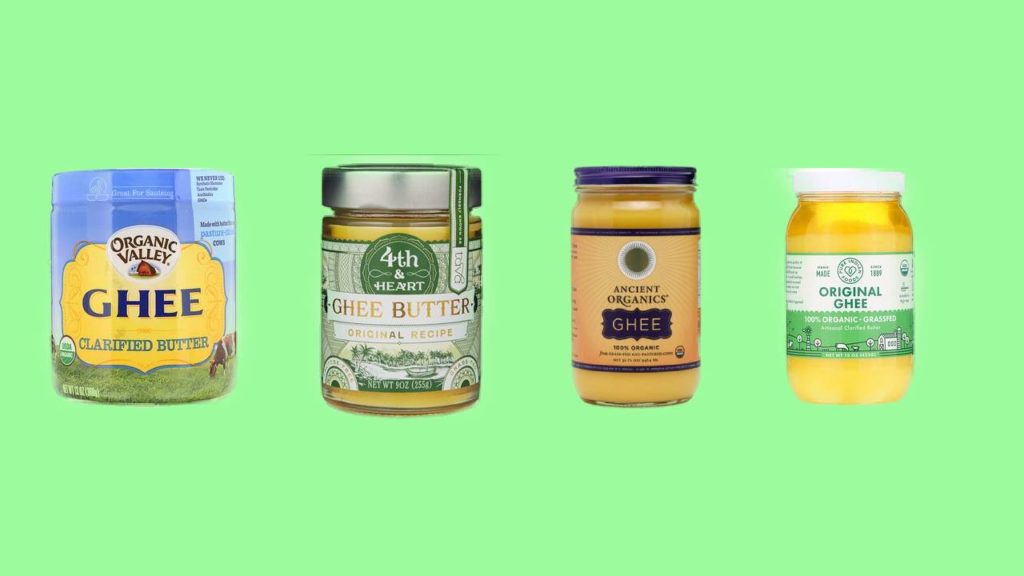 There are some excellent tasting Ghee brands that available in the U.S. If you aren't too familiar with Ghee it is basically is just like butter but with the sugars, milk proteins, and water removed from it.
It makes an ideal option for those who are on the Paleo diet, as well as being a good product for people who are lactose intolerant. It is also has a lot of nutrients and vitamins including linoleic acid, vitamins A, E, K2, beta carotene, and omega-3 fatty acids.
To get the best type, look for brands that are organic and where the butter comes from cows fed on grass. The following are some of the most popular and best quality Ghee brands sold in the United States:
Read More: 7 Popular Reusable Produce Bags
What to Look for
Grass Fed-Buying products that come from cows that were fed on grass rather than fed on grain (as most North American dairy producers do) is more in line with how people in India raise their cows.
The consensus is that cows that are fed grass produce milk that has more flavors and is more nutrient-rich than cows that are fed grain. Some producers don't even don't collect milk from the cows during the summer months when the grass is dry and isn't as nutritious for the cows.
Organic- If you are eating it for its health benefits, it is well worth considering buying organic. Many of the most popular brands are organic
Cultured – Regular ghee does not use cultured cream and thus retains some of the casein:  Tin Star and Pure Indian are cultured choices.
Cultured products have a more buttery taste. Many people prefer the flavor and aroma of cultured foods. It is made in such a way that has no casein or lactose (lab tested) is left in the product.
Certified Casein and Lactose-Free – Many products claim to be casein and lactose-free, although this does mean that there can still be trace amounts of casein and lactose. If you think that may be problematic to you, Pure Indian Food does do lab tests to ensure that their products can be certified free of lactose and casein.
Made in Small Batches- Another big selling point for many of the most popular brands is that these small companies are making the products in small batches. It helps with quality control, as well as keeping connected to the traditional and to the Ayurveda way of making it.
Traditional or Ayurveda techniques being used – Many people believe that to make the most healthy and healing ghee, you need to pay attention to the setting that it is made.
It is best to make it in a peaceful and positive environment,  and if it is also helpful to do it on waxing fortnights of the moon as the milk and butter become energized at this time.
Price – If you want a product that is grass-fed and organic, be prepared to pay quite a lot per ounce. Since many of the most popular products aren't mass-produced, the cost does end up in the price tag.
Shelf Life: Generally, the shelf life of an opened jar is three months without refrigeration, and one year in the fridge.
Jar Size: You can buy ghee in many different jar sizes. Remember when you are ordering, buy what you will finish in about three months. It is storable for longer, but three months is when it tastes the freshest.
Benefits
There are many health, weight, and diet benefits to using ghee, here are just a few:
It's delicious
A high smoking point so it is healthier for cooking than other oils
Can use it for baking
Suitable for people who are lactose and casein intolerant
Has a reasonably long shelf life
It is rich in vitamins A, E, and K and Conjugated Linoleic Acid
Rich in medium-chain fatty acids
Can help with weight loss
Common Questions
What is Ghee?
It is essentially butter that has all of the water, milk solids, and sugar removed through a clarification process. It is considered a 'healthy' fat, and in India is an essential part of a healthy diet partly due to its high nutritional value. Another thing that makes it great is that you can use it for cooking because of its high smoking point.
Do I need to refrigerate it?
If the jar is not open, you do not need to refrigerate it. Ensure that you begin to use the product by the best-before date when it is open, store it in a dark, cool, dry place (away from sunlight) for up to three months. If you put it in the fridge, it can last up to a year, although it will become hard when refrigerated. If you leave the jar at room temperature, it will become soft again. Generally, it is best to keep it away from moisture and sunlight.
Is it considered dairy?
It is made from milk, so it is considered a dairy product. What is cool about it is that since it has the milk proteins removed, many people who are dairy intolerant can consume it since it has only traces of casein and lactose.  Unless you are very sensitive to dairy, you probably won't have any of the ill effects of lactose intolerance when eating ghee.
Is it Paleo Friendly?
Yes, it is Paleo friendly, and the massive popularity of the Paleo diet is one of the big reasons why it has become such a favorite product in the last few years. It is perfect for Paleo because it is considered a good fat, it has a buttery taste, is excellent for cooking and is highly nutritious (as long as the product used is from grass-fed cows).
What is the difference between ghee and clarified butter?
Clarified butter is when you heat the butter and then remove the milk solids that have risen to the top of the pot. The process of making ghee involves boiling the butter until all of the moisture boils away. The milk solids then settle to the bottom of the pan and are burned off.
What should the consistency of my ghee be?
The consistency depends mostly on how you store it. If you keep it in a cupboard at room temperature, it should stay soft. If it is refrigerated, it will become hard. It can also be liquid or a combination of solid and liquid depending on the temperature of the room.
What vitamins are in it?
If it comes from the organic butter of pastured cows, it will be full of healthy vitamins and nutrients, including CLA (Conjugated Linoleic Acid). 9 phenolic anti-oxidants, Omega 3, and Omega 9 essential fatty acids, vitamins A, D, E, and K2.
If you buy something through one of the links in this post, CWB may make a small commission from the sale. Click here to learn more.