7 February 2020
8 of the Best Lined Chinos, Dress and Cargo Men's Pants
By Marie Davis
Men
Published 7 February 2020
Last updated 11 November 2022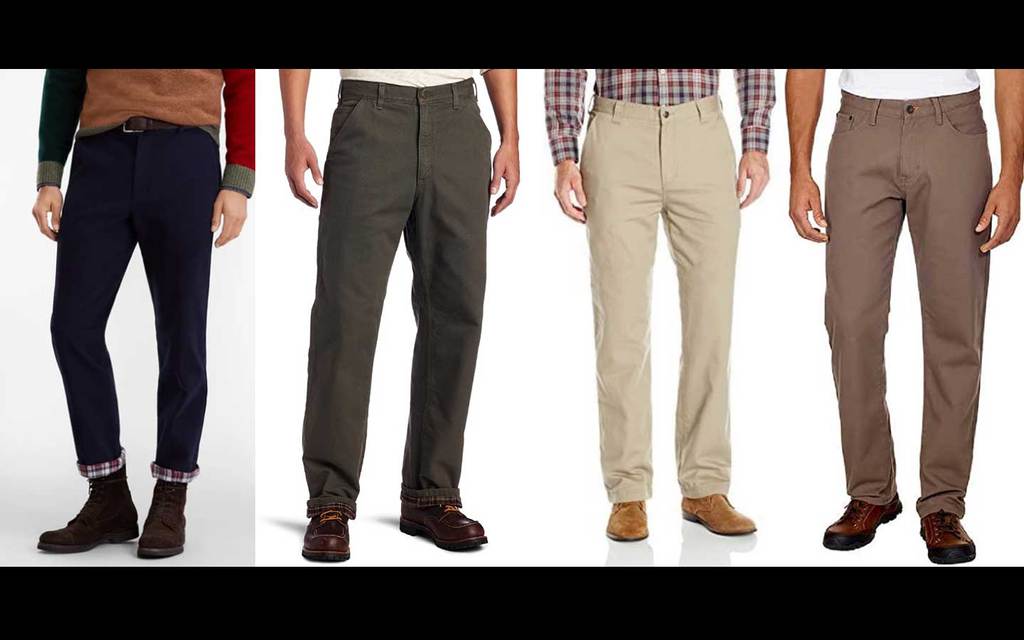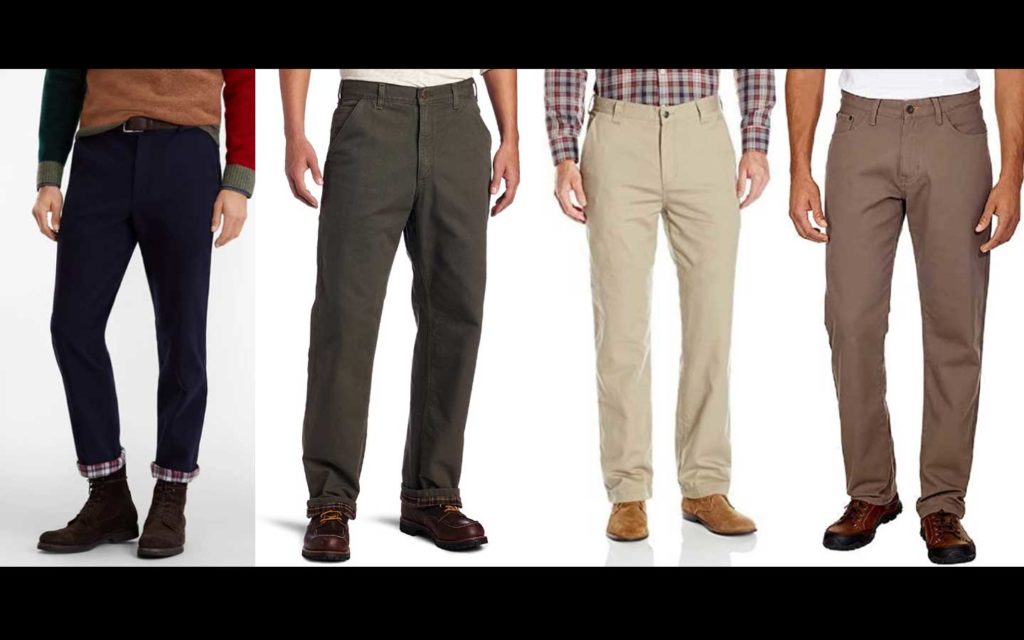 An excellent way to stay warm in the winter is to switch out your regular pants for a pair of fleece or flannel-lined designs. These cold-weather must-haves look just like ordinary pants, but they give you lots of extra warmth with a layer of soft, comfy material inside the garment.
Whether you are looking for cargo, chinos, or dress pants in all types of fits, from slim to relaxed, we have found styles that will help make the cold weather much more bearable.
Read More: 10 of the Warmest Fleece and Flannel Lined Jeans Available 
A couple of things to note
If you haven't found anything on this list, Gap, Old Navy, and J Crew sometimes have lined pants available, but at the time of writing this post, they don't have any styles on offer.
Fleece is generally considered to be warmer than flannel. So if you are looking for a design to wear for an extended period outside, you will probably want to go with fleece. Fleece tends not to breathe as well as a flannel. Flannel works well if you want something that you can wear comfortably indoors and outdoors and you need a bit of extra warmth.
If you are looking for clothing to keep you comfortable when commuting in the winter or have trouble staying warm in the colder months, lined pants are a fantastic investment that will help make winter more manageable.