13 May 2015
Biddeford Digital Electric Blanket Review
Need to Know:
Biddeford makes excellent electric blankets, you can get them in any size bed and they offer digital controls as well as analog that have a dial to set the heat. Biddeford isn't the powerhouse of Sunbeam and doesn't tend to fall into the best sellers category, however reviewers who have had a lot of experience with heated blankets consider this brand to be the best. Their models tend to have a lower failure rate of other brands and they have a reputation for outlasting their competitors.
Biddeford's digital and analog electric blankets have all of the common features that you would expect including 10 hour auto shut-off, machine washable, dual controls for queen and king size, 10 heat settings and it is UL and cUL listed. It also comes with a 5 year warranty, an extra-long 13 foot cord and 100% micro lush polyester for this particular model.
Back to our Eletric Blanket Buying Guide
What Reviewers and Experts love about this Blanket
As long as you don't get a dud, then this is a great working blanket. It has all the bells and whistles that you need and comes in a lovely micro plush textured fabric, that a majority of the reviews mention as being a top feature.  Most users also report that you can barely feel the wires and this blanket is great to use even when not turned on.
It is reported to be easy to use, although some people don't like the digital buttons and prefer the dial, which you can get with other Biddeford blankets like the Biddeford Comfort Knit Fleece Electric Heated Blanket.
Biddeford blankets have a reputation for  heating up quickly and getting very warm and staying warm.

Any common complaints
As with most other heated blankets there are a fair number of defective Biddeford blankets and that is reflected in the reviews.  As always, if you purchase any heated bedding make sure you test it out before you use it to ensure you are able to return it within the return window if the product is faulty. Also be sure to register the warranty (there is a good chance you may need it).
A fair number of customer lament that it doesn't have a programmable timer, but it does have the 10 hour auto shut off if you forget to turn it off.
There are a few reports that these blankets are a little heavy than regular blankets due to the wiring, although the wiring is thin and you won't notice it when you are using the blanket.

Some users have found that it is difficult to get in touch with Biddeford when the product isn't working and they need support, although most reports mention that when you are able to get in contact with the customer support they are helpful and friendly.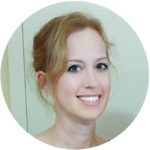 Latest posts by Marie Davis
(see all)