17 September 2015
FitBark Dog Activity Monitor Review
What is Fitbark?
Fitbark is a pet fitness tracker that monitors your dog's daily activity, sleep, and allows pet parents to track their dog's progress. It comes with a small bone shaped tracker that you attach to a collar that syncs up with an app that you download. The app lets you access data that compares activity level for different days, weeks, and months, in addition to letting you compare it to activity levels of similar dogs. You can also set fitness goals and track medication.  The data that is collected lets you notice any unusual behavior that may be a cause for concern. It also points out if your pet is much less active than similar dogs so that may help you to decide to increase their fitness level or check in with your vet about possible health issues.
The tag is very light and suitable for small dogs. It is waterproof and should last for around 14 days between charges.
Back to: Pet Activity Monitor Buying Guide
What Pet Owners Love About Fitbark
The reviews for Fitbark are overwhelmingly good. Users find it easy to get started and to use. The app has some issues, but it is constantly being updated and improved with new features being added regularly.  The design is often complimented for its size and light weight, it is so light that most dogs don't even realize they are wearing anything.
Many people who have bought the Fitbark get a huge kick out of being able to monitor their dog's daily activity and work towards earning BarkPoints while also tracking their pooches progress. Users who have pets with health issues love the text alerts to notify them if their pet is less active than normal, so they can show their vet a record of abnormal activity levels and help in the process of finding causes for abnormal behavior.
Non tech customers love how easy it is to set up. The app is easy to use and intuitive, and the account setup process is simple and quick.
Customers have also noted that the customer service for Fitbark is quick, helpful and courteous.
Bottom Line
Fitbark works well, is fun to use and it gives pet owners useful data to keep pets active and monitor any unusual behavior that may need further investigation with a vet.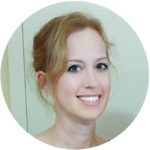 Latest posts by Marie Davis
(see all)