Kids always need backpacks, but buying a good quality backpack that will meet all of your requirements as well as those of your kids can be a little easier said than done. Here is a list of the most popular and the coolest backpack brands that feature stylish, comfortable and sturdy backpacks that your preschoolers, kindergarteners and school aged kids will love.
1. Fjällräven Kanken Mini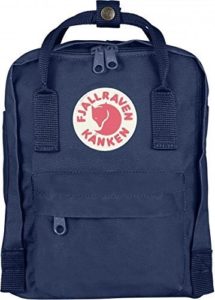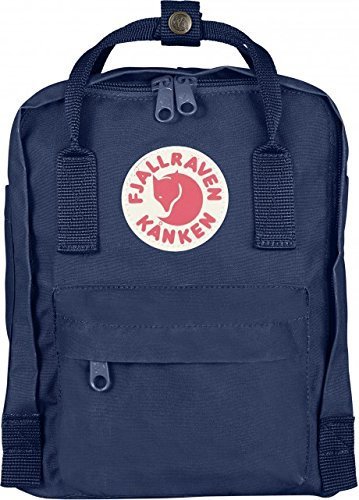 These very popular, functional, and durable backpacks that were originally designed for Swedish school children in 1978 are quickly becoming a favorite for many families. The Kånken styles are made out of durable, lightweight Vinylon F, a water resistant fabric that softens with age and washes while actually becoming more robust as the fibers in the fabric tighten from use. This design has a large main compartment along with two side pockets and a zippered pocket in the front. The logo doubles as a reflector. Price $65, available through Fjallraven or check price on Amazon.
2. Obersee Kids Pre-School All-In-One Backpack with Cooler
This very popular design features a front pocket that doubles as a lunch cooler so you don't have to bother with a separate lunch bag. It's pretty small, so not for kids older than kindergarten.
Price: $29.99 available online at Amazon.com.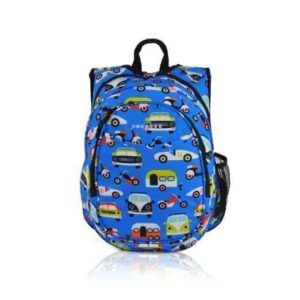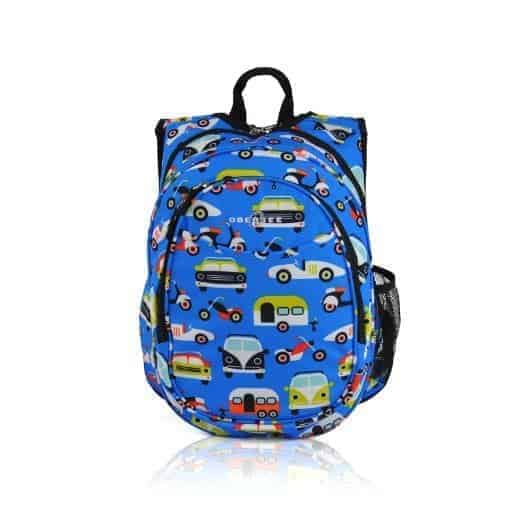 3. Skip Hop ZOO Little Kid Backpack
The Skip Hop Zoo line of backpacks are wildly popular for preschool kids. Their small size and colorful designs along with cute features like rainbow zippers make them a huge hit with very young kids. Price: $19.99 on Amazon.com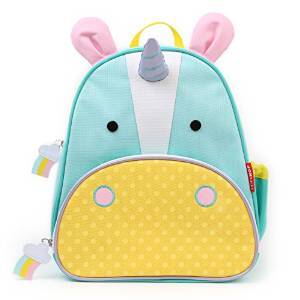 4. Herschel
The Herschel Supply Company  seem to be having a moment, their popularity has surged in recent years and you can find these distinctive looking backpacks all over the place. Their Navy Little America Backpack is a particularly popular style, but they are a little large for kids. A better style for kids in the Survey (pictured), it is a little smaller and was inspired by classic scouting bags or check out their very cute Settlement backpacks that come in a wide range of beautiful patterns and colors.  Price $40-$300 Available through Herschel or check prices on Amazon.
5. Pottery Barn
Pottery Barn has been the go to spot for many a parent in search of the best backpack for their little ones. What makes PB's backpacks so good is that you can get them in four different sizes including a rolling style and a size for kids who are pre-k. They have a whack of different collections including lots of pretty styles, as well as a Heroes and Villains collection with Marvel and Star Wars styles. You can get most of the packs personalized with your child's name for an additional $10. They are slightly pricey, but the quality is good and you will get more than a few years out of them. Price: $29.50-$74.5 at Pottery Barn Kids.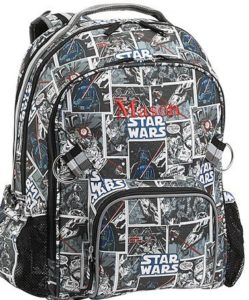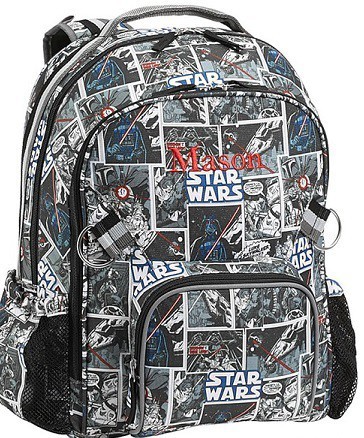 6. Garnet Hill
Garnet Hill have two sizes for kids; their regular kids backpack (ages 7 and up) and a junior (ages 4 and up). They come in beautiful, colorful patterns in a comfortable design and one of the best features is that the front pocket has a built in organizer. There is also a holder for iPods and MP3 players and an excellent safety feature of a 360-degree reflective design,  in case your little one is out when it is dark.  All Garnet Hills backpacks are PVS-free and are made of very durable denier fabric. Available through Garnet Hill.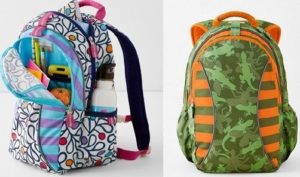 7. L.L.Bean
L.L.Bean has long been a synonymous with back to school backpacks since they continue to produce high-quality products for students of all ages. Their backpacks are extremely durable and come in lots of different styles and colors, and will last your children for years. Their most popular models for younger kids are the Deluxe School Book Pack and the Junior Original Book Pack. Available through L.L. Bean.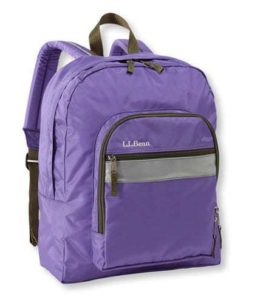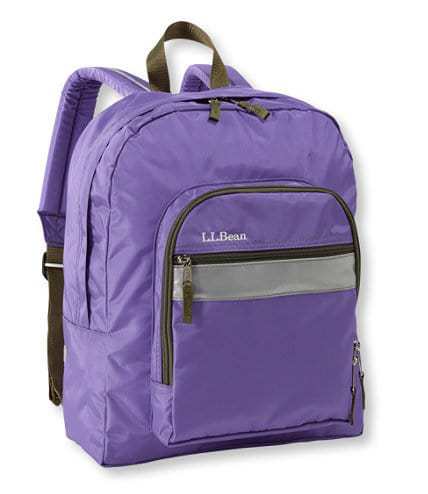 8. Jansport
Jansport have been pumping out quality backpacks since 1967, so they know what they are doing. If you haven't been lucky enough to own one of these bags yourself, you will definitely have known someone who has owned one of this ubiquitous brands products. Jansport has been stepping up their game in recent years with some new designs and unusual patterns (see picture). Available through Jansport $25- $50 and on Amazon.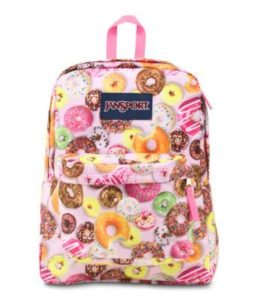 9. Dakine backpacks
DaKine is known for their innovative gear for surfing, boarding, skiing, mountain biking, and other outdoor pursuits. They have a tonne of styles of backpacks with different sizes; their most famous being the Heli Pro. Their backpacks are durable, comfortable and very stylish. Check out their 101, Grom (very small) and Girls Prom Pack styles. Buy through Dakine.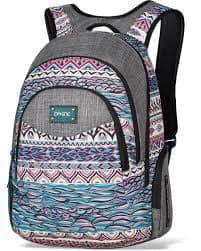 10. Kipling's Seoul Laptop backpack
This super cute Seoul Backpack is Kipling's best-selling backpack. It comes with the standard padded shoulder straps and is nylon with a nylon interior. You get a one year warranty with it, so if you have any trouble you can get a replacement. It also has a protective sleeve for any of those lucky kids who have laptops. Available through Kipling $80.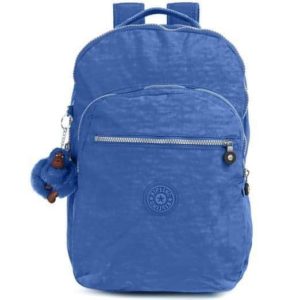 Minecraft Creeper backpack
Any kid who is into Minecraft (what kid isn't?) will go crazy for this pack. The front pocket has a 5-pocket organizer and pen holder and it has a padded base, dividers, back and straps for comfort. It's made of 100% Polyester so it may not be super durable but your kids won't care one bit. Available through Think Geek $39.99.